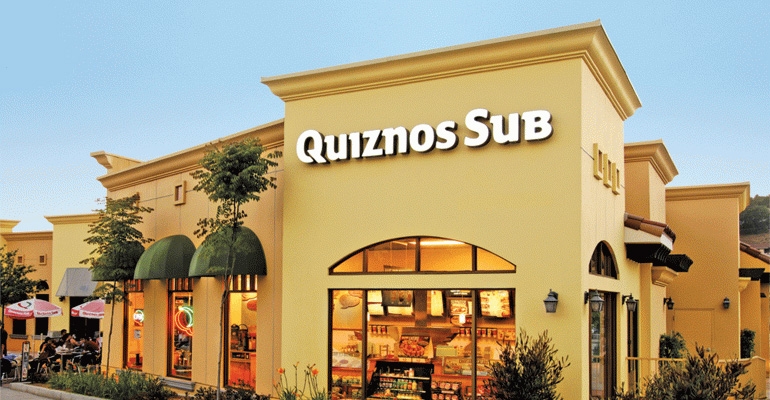 Denver — Eric Grundmeier, a seasoned supply chain professional, has been named chief supply officer of REGO Restaurant Group, the fast-casual restaurant platform backed by High Bluff Capital Partners that includes Quiznos and Taco Del Mar. The news comes on the heels of the recent appointments of President and CEO Tim Casey and Chief Brand Officer Mark Lohmann.
Grundmeier, who previously served with PepperJax Grill and Qdoba, will oversee all supply chain systems and processes, including sourcing and quality control across the platform and for individual brands through a shared services model.
"The supply chain is the lifeblood of restaurant operations. Our goal is not only to establish a shared services model to drive efficiencies; we are aiming to create a true center of excellence that greatly improves the franchisee experience by minimizing complexity, enhancing the economic model and ensuring we are consistently serving their needs," says Casey. "Eric brings a wealth of experience across the supply chain spectrum, understands the unique challenges facing individual brands and, perhaps most importantly, has a deep appreciation of being part of a change-oriented culture."
Before PepperJax Grill, Grundmeier was a senior vice president of manufacturing and supply chain for Einstein Noah Restaurant Group, where his initiatives resulted in significant, system-wide cost savings and increased supply chain efficiency. Earlier in his career, he served as vice president of supply chain and QA with Qdoba Restaurant Corporation, where he worked during a 14-year period of rapid growth, building up the supply chain and QA departments as the number of restaurant locations grew from 23 to 629.
Based in Denver, REGO Restaurant Group is a fast-casual restaurant platform backed by High Bluff Capital Partners. The portfolio currently includes Quiznos, home of the original toasted sub, and Taco del Mar, which offers coastal Mexican cuisine. REGO Restaurant Group manages nearly 800 restaurants in 32 countries.
High Bluff Capital Partners is a private investment firm specializing in consumer-facing companies and brands with the potential for transformation and significant growth. For more information, visit www.highbluffcap.com.
SOURCE: REGO Restaurant Group