QSI Facilities puts vendors in the right place and facilities data in the right focus for restaurants and retailers.
By Brian A. Lee
Founded by an electrician, QSI Facilities continues to shine light on the most direct path to resolving tough management and maintenance issues within the retail and restaurant industry. A business owner and manager should work with a partner in the facility maintenance business industry that is committed to process improvement and demands more out of their data. After all, operational excellence and effective maintenance don't come from guesswork.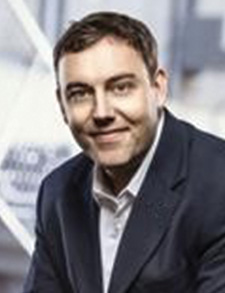 "Price doesn't drive savings, performance does," says Eric Crabb, executive vice president at QSI Facilities. "As a Six Sigma backed organization, we do a significant amount of work collecting and understanding data, giving us the ability to ensure we have the most efficient business process for our clients so we can deliver them high-value service at a very efficient price."
Based in Colwich, Kansas, the 21-year-old national company handles on-demand facilities services, preventive maintenance, recurring services, national rollouts and project management, and brand transformation at more than 110,000 facilities across the country. QSI CEO Joe Kirmser brought the rigorous commitment to improved efficiency and quality control with him from General Electric, where former CEO Jack Welch famously made the Six Sigma methodology a common C-Suite term. The process improvement program was originally introduced by a Motorola engineer in 1986.
"We think about it as our operating system; it's how we look at performance every day and help manage the wide array of unique locations and different types of facility maintenance needs that we process daily for our customers," Crabb adds. "It's essential for QSI to have a really strong backbone based on lean processes and service excellence. In our world, being efficient and getting it right the first time strengthens our relationships and drives the customer's performance. It's important to provide a very efficient cost model and service model to our client."
Speaking of relationships, QSI works on multiple fronts given its 100% outsourcing business model. The company has established The Facilities Institute to support its subcontractors in going above and beyond industry standards and honing its approach with regard to performance analytics, onboarding and training, and field process optimization. The goal is helping clients overcome what QSI terms "value leakage" in outsourced facilities services.
"We focus on developing relationships and treating our suppliers, like we treat our customers, and doing this at the highest level is vital to our success in the industry," Crabb says. "We do a lot to develop the supplier network both through an educational and financially perspective to ensure they are able to successfully run their individual businesses."
In the Right Place
QSI's two decades-plus in retail and restaurant facility maintenance is more than experience alone. It also means so many years of developing and leveraging industry relationships for the benefit of property owners and managers. The average QSI supplier has been working with the company for over 10 years. Those professional partnerships cover more than 75 trades, which means that wide-ranging expertise combines with time-tested and value-adding teamwork for a very effective and reliable vendor network.
QSI provides facility managers with total cost of ownership insights and other property and asset data for tracking, measuring and, of course, key decision-making. Managers must know what it takes to fix a problem and how that factors into total cost of ownership and asset management, which includes analysis of short term fixes and long term costs.
"Having detailed data around your assets and understanding when it's time to repair versus replace is critical to executing an efficient facility management process," Crabb says. "Communication and speed is key: QSI's technology platform allows us to have the right data and the ability to communicate it in an effective manner. That could mean constant communication when a tech is on site — what they're seeing, what's happening and how do they get approval to get the issue fixed now."
Structured Strength
As a self-performing business, it's important to specialize due to the significant hiring, training and support requirements, as well as all of the practices that go into delivering a particular service, Crabb maintains. Rather than the "jack of all trades, master of none" philosophy, QSI brings the process improvement, supplier management and quality control capabilities and then with its powerful platform puts the specialized service where it is needed — the right retail or restaurant place, time and products or equipment.
"That is made possible through our supplier management and understanding of how to deliver the right technician to the right problem every time," Crabb says. "It's being able to track them on the core KPIs (Key Performance Indicators), which we monitor on every ticket. The resulting track record allows us to drive the business to the best technician with the right skill set."
QSI has dedicated account management teams that know the customer's needs, experiences and products and ensure that the client speaks to the same people every time a facility issue arises. The person on the other end of the line has that additional knowledge of their facility and understanding of the culture of their company. It could be a large retailer with a critical HVAC and refrigeration need; having a team focused on the need, company and industry is key, as is finding the right supplier for the situation.
"The real value to the customer is management, communication and the analytics and insights being delivered back to the customer," Crabb says. "We're the eyes and ears and oversight for hundreds, if not thousands, of locations for our clients. Having that knowledge baked into our account management teams is very impactful when we're dispatching multiple trades."
Crabb sees an "explosion of growth" in the expanded retail-restaurant sector, which is beneficial to both QSI's facilities management and construction services divisions. Enhancing the in-store experience so customers stay longer is critical.
There is nothing too typical about a typical day in the facilities maintenance industry, Crabb says. The variability is a big reason why other things, such as a service platform based on strong process and quality control, should stay constant. From a single call to fix a water leak or broken door to reallocating massive resources from Texas to Florida between last year's major hurricanes, QSI helps help get where it is needed and assists retail and restaurant customers in making better decisions for the future.
For more information, visit www.qsifacilities.com.