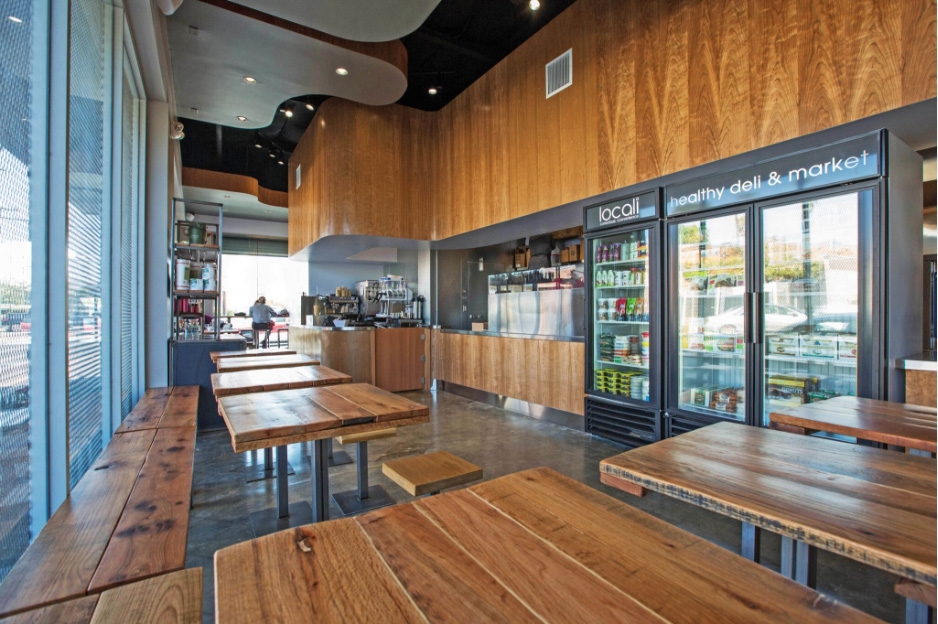 Miami — Locali, a popular Los Angeles-based healthy convenience concept, has recently signed a multi-unit franchise agreement with Viable Foods, LLC to expand the rapidly-growing brand into the greater South Beach/Miami area. This deal marks the first expansion outside California for Locali, which plans to introduce its innovative 'healthy convenience' model to markets nationwide.
Locali is currently the largest and fastest growing health-conscious convenience concept in the market, and the only franchised natural food store with a healthy and organic-based deli menu. Offerings include made-to-order sandwiches, organic produce salads, chia bowls, probiotic smoothies and other healthy options, many of which are vegan, vegetarian and gluten-free. The 'healthy convenience' store also offers grab-and-go options and a wide array of curated food items available for retail purchase.
Franchisee Roy Casiano, who operates Viable Foods, LLC with his wife Deanna Snyder, has been working in the food industry for over 13 years holding positions in operations and management. Most recently, Casiano acted as general manager for Estiatorio Milos, a chain of high-end Mediterranean restaurants with locations in Miami and Las Vegas, among others.
"We are incredibly excited to apply our skills and expertise in the food and restaurant industry to grow Locali into a household name here in Florida," says Casiano.
"We are passionate about the Locali mission and lifestyle and believe that Locali's healthy-convenience model will be a great addition to the area," adds Snyder. "We feel fortunate to have the opportunity to introduce such an innovative concept to the South Beach Miami community."
Locali is partnered with Fransmart, an industry leading franchise development company behind the explosive growth of brands like Five Guys Burgers and Fries, The Halal Guys and Qdoba Mexican Grill, as its exclusive franchise development partner to grow the brand.
Founded in 2009 by Greg Horos and Melissa Roson, Los Angeles-based Locali has locations in West Hollywood, Hollywood, Venice Beach and downtown L.A., and is opening its first East Coast stores in the South Beach Miami, Fla., area beginning in 2018. For more information, visit www.localiyours.com.
SOURCE: Locali and Fransmart