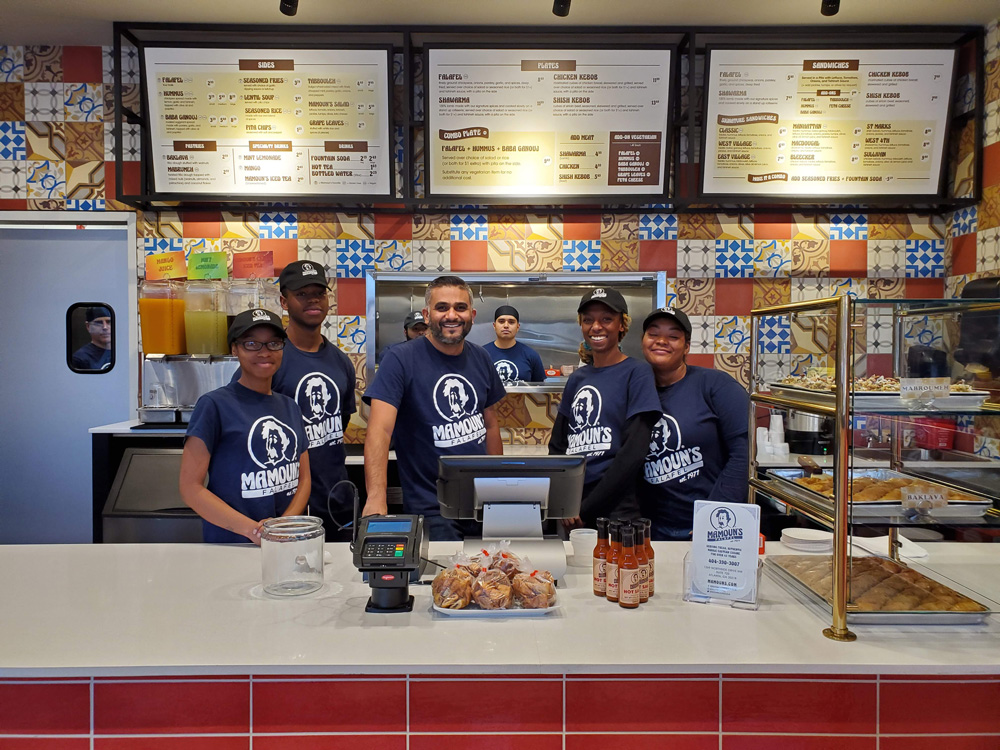 Atlanta — Mamoun's Falafel, the fastest growing Middle Eastern fast-casual restaurant in North America and oldest falafel restaurant in New York City, opened its first Atlanta location on February 1, 2020. Located in the West Midtown Center, it is the first of six Mamoun's Falafel franchise locations coming to the area.
"We're so happy to bring New York's best falafels to Atlanta," says franchisee Kalki Patel. "Mamoun's serves authentic Middle Eastern food, and that's something we've been missing here. The support team from Mamoun's Falafel has given us all the tools we need to succeed, and the training and commissary-based proprietary menu are invaluable to us. I am looking forward to a bright future as a Mamoun's Falafel franchisee."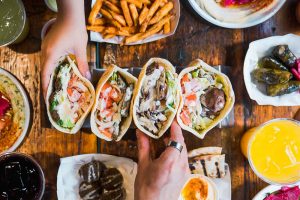 Adds Hussam Chater, CEO of Mamoun's Falafel: "Atlanta is one of the busiest markets in the U.S., with 275,000 travelers arriving daily at the largest airport in North America. Even better – it's known for its southern hospitality as one of the country's friendliest cities."
Mamoun's Falafel is on target to expand beyond 1,000 units within the next few years. The brand has grown from a single 200-square-foot store opened by Syrian immigrant Mamoun Chater in 1971. Today, the company is run by Mamoun's four sons and has grown beyond their father's dreams of a small family restaurant. Franchising has allowed Mamoun's Falafel to expand across the U.S. rapidly.
For more information, visit https://brands.fransmart.com/mamouns/, www.mamouns.com or www.fransmart.com.
To read Retail & Restaurant Facility Business's recent cover story on Mamoun's Falafel, click here.
SOURCE: Mamoun's Falafel
classic-editor-remember:

classic-editor

abkw-text: