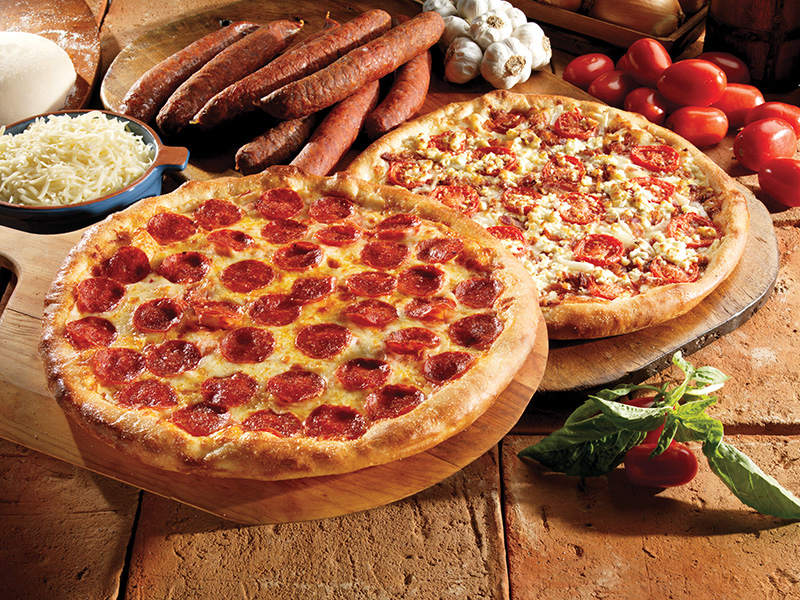 West Palm Beach, Fla. — Marco's Pizza plans to expand in Palm Beach County, Fla. Amid the pandemic, Marco's Pizza is outperforming other QSRs, recording historic sales milestones, while supporting communities nationwide. The brand plans to add 13 Palm Beach County locations by 2025 through strategic franchise partnerships.
With an open real estate market, three thriving locations under operation and a favorable competitive landscape, Palm Beach County is an obvious and attractive area for growth. Recently, Hinesh Patel, franchisee of Marco's Pizza in Boynton Beach, experienced several weeks of record sales as it continues to serve its community with contact-free delivery and curbside carryout. Kickstarting the new development effort is franchise owner Johnny Wong, who is slated open his location at 1540 Palm Beach Lakes Blvd. in Palm Beach this October.
Throughout the pandemic, Marco's Pizza accelerated several innovations and pilot programs to pivot and lead decisively in the post-pandemic era. "Our strength, resiliency and ability to innovate and adapt allows us to remain steadfast and focused on our growth," says Ron Stillwell, vice president & chief development officer of Marco's Pizza. "Whether it be the opening of our ghost kitchens across the country, the debut of a podular unit model, rapid adoption of third-party delivery, or the testing of robotic kitchen innovations — we're committed to the future of Marco's as we continue to push forward with new openings and signed agreements during this COVID era."
Opening a new store every 3.5 days on average, Marco's Pizza projects to have 1,000 locations open by year-end. Today, the Toledo, Ohio-based company has more than 950 stores in over 34 states with locations in Puerto Rico and the Bahamas. For more information, visit www.marcosfranchising.com.
SOURCE: Marco's Pizza
classic-editor-remember:

classic-editor

abkw-text: