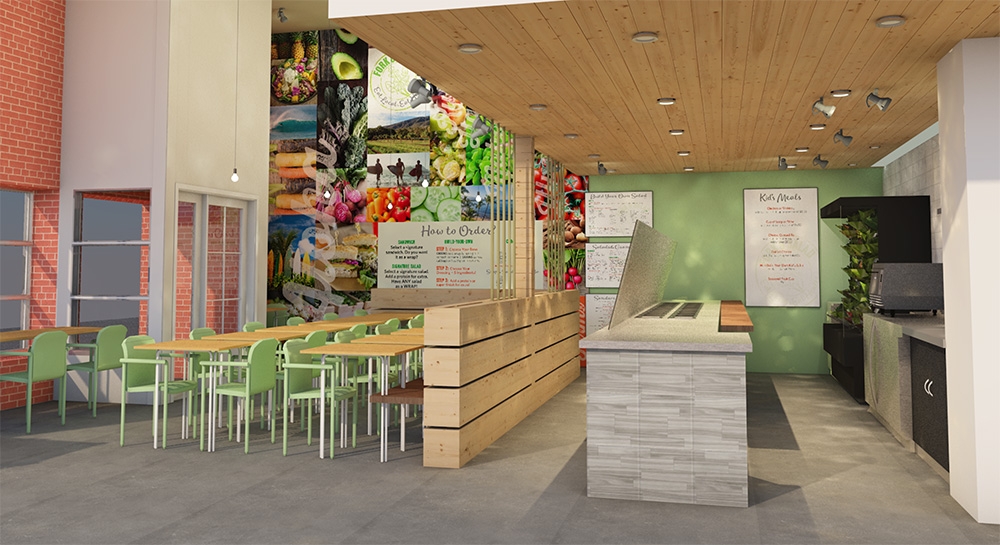 Orange, Calif. — Fork & Salad, the Maui-based eatery with a mission to make healthy, farm-to-table cuisine accessible to the masses, plans to open its third corporate location and first U.S. mainland store in Orange, Calif. The location, which will introduce the brand to the mainland U.S. and serve as a training store for future franchisee operators, is slated to open before the end of 2018.  
"This marks a major step forward in our expansion plans. After carefully considering dozens of locations in Orange County, we decided the city of Orange was a fantastic fit. A lot of centers were chomping at the bit to have the first mainland Fork & Salad store, but Orange has a special charm to it," says Fork & Salad co-owner and co-founder, Travis Morrin. "We're excited to bring a taste of Maui to Orange County!"
Fork & Salad's new Orange County restaurant will be located in a historically restored building that features original brick construction from 1922 and open wood truss beams. The 1,535-square-foot space will have seating for more than 45 guests and be prominently located in the walkable district of Old Towne Orange.
Founded in 2016 by Jaron Blosser, Travis Morrin and Cody Christopher, Fork & Salad currently operates two thriving locations on the island of Maui, in Kihei and Kahului, and is planning to bring its health-focused concept across the mainland U.S., beginning with its expansion into Orange County. Get a taste of Fork & Salad's healthy island vibe and vision in this video on its recent store opening in Kahului, Maui.
Fork & Salad is partnered with Fransmart, an industry-leading franchise development company, as its exclusive franchising partner to grow the brand. For more information, click here.
SOURCE: Fork & Salad