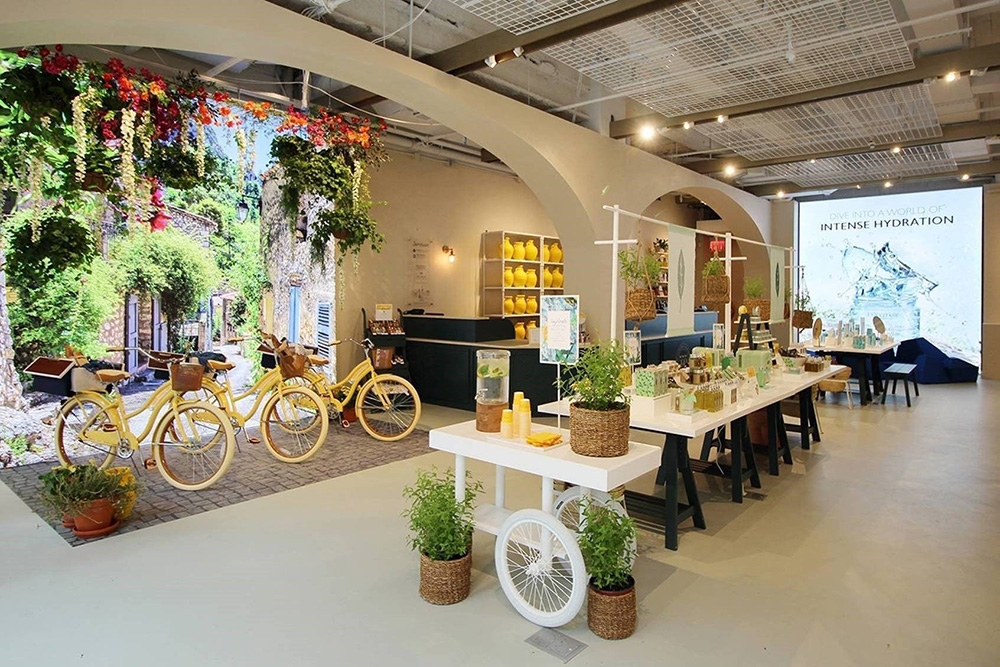 New York City — The L'OCCITANE Group, a leading natural cosmetics manufacturer and retailer, continues to redefine in-store shopping experience by opening a brand new L'OCCITANE en Provence concept store on New York City's prestigious Fifth Avenue.
The 1,870-square-foot store, located at 555 5th Ave., is a unique immersive destination that communicates the brand's signature pillars through a range of interactive customer touchpoints. The store was designed by L'OCCITANE's Daniel Contorni, international artistic director, and Paul Blackburn, vice president of concept design, construction & merchandising.
The store includes a "rain-shower" sink, an interactive skincare consultation area, a curved communal bench beneath a Mediterranean olive tree, and an enhanced fulfillment services "comptoir."
To adapt to differing consumer preferences across the world, L'OCCITANE has adopted a "glocal" approach, developing creative experiences especially adapted for local clientele. Recent examples include new flagships in Brazil, China, London and Toronto, each with its exclusive style and portfolio of services; a unique concept store in Paris (86CHAMPS) in partnership with French pastry chef Pierre Hermé; a pop-up café in Singapore with Asian pastry chef Janice Wong (a protégé of Hermé); and L'OcciTruck, the brand's first traveling shop experience encapsulated on wheels, currently touring North America.
SOURCE: L'OCCITANE Group
Tagged under