— Interview with Tim Eippert —
R&R: Where are you based and how long has the company been in business?
Tim Eippert: MC Group was founded in Ashtabula, Ohio, in 1953 as MC Sign Company, serving Northeast Ohio and Western Pennsylvania in sign sales, manufacturing, service and installation. At the time, it was a small business operated out of a local garage.
R&R: What is your title and how long have you been with the company?
Eippert: In 1994 at the age of 24, I purchased MC Sign Company with a dream of one day expanding into a national leader. I am now lucky enough to be the president/CEO of MC Group, a national company I have watched exponentially grow and expand since its humble, local beginning.
R&R: What trades/services do you offer retailers and restaurants?
Eippert: MC Group is one of the largest national providers of lighting, signage, electrical and energy management solutions. MC not only offers complete brand management through installation, repair, maintenance, retrofits and rollouts, but also assists in managing overall energy and sustainability through controls, connectivity and many others.
R&R: In what regions of the country do you conduct most of your business, or are you nationwide?
Eippert: The vast majority of our business is performed nationally throughout the United States while a smaller portion of the business extends to a global reach.
R&R: What makes your company's "signature service" stand out in the industry?
Eippert: We centered our business model on responding quickly and resourcefully to our customers' demands. We've accomplished that through hiring dedicated, experienced and passionate professionals. By putting the needs of our customers, our employees and our field partners first, business continues to grow and thrive.
R&R: Name some highlights and successes from 2018 you're proud of, and your plans to continue or grow that success in 2019.
Eippert: In 2018, after 65 years as MC Sign Company, we announced that we were changing our name to MC Group. The name change and rebrand arise from major business growth and expansion over the last two decades.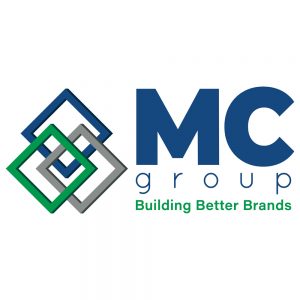 What MC Group does extends beyond signage, lighting, electrical and energy management. Our clients understand that when their facilities have improved wayfinding, better lit pathways and energy-efficient electrical usage, their customers have a better experience — a better brand experience. In this way, MC Group is Building Better Brands™, which is why we've adopted the phrase as our new tagline and look forward to further expanding on our tagline in the new year.
R&R: What kind of feedback do you receive from clients?
Eippert: We are just different and we care. We'll do what we say we're going to do, when we say we're going to do it, at the price we said we were going to do it.
R&R: Why should owner/operators choose your company to be their next vendor partner?
Eippert: MC Group's overall program capacity impacts the bottom line while positively affecting not only your brand but also your social and economic obligations to your customers and the environment.
R&R: How many retail/restaurant clients do you have, and is that sector growing for you?
Eippert: We have approximately 200 customers in the retail and restaurant markets. While the retail industry has seen many changes over the past decade with transitions in their target audience as well as the increased popularity of online shopping, MC continues to grow with both new and existing clients in both marketplaces.
R&R: What trends are you seeing in the industry, and how do you predict 2019 to shape up?
Eippert: Since the formation of our lighting segment several years ago, we have seen the industry transform from traditional technologies to new age, solid-state LEDs. As we continue to grow along with this trend, we also look for other opportunities to serve our customers' growing needs. We acquired Integra Services Group in January of 2018 with that thought in mind, which allowed us to offer expanded electrical services and rollouts to our current and future customer base.  Additionally, our Energy Services group focuses on the customer desire to invest in their infrastructure to manage overall energy, facilities and sustainability budgets through both projects and maintenance.
— This article originally appeared in the December 2018/January 2019 "Signature Vendor Spotlight" issue of Retail & Restaurant Facility Business magazine. For more information on upcoming "Signature Vendor Spotlight" opportunities, please email Associate Publisher Scott Royal at [email protected] or call 404-832-8262.
classic-editor-remember:

classic-editor

abkw-text:
Tagged under