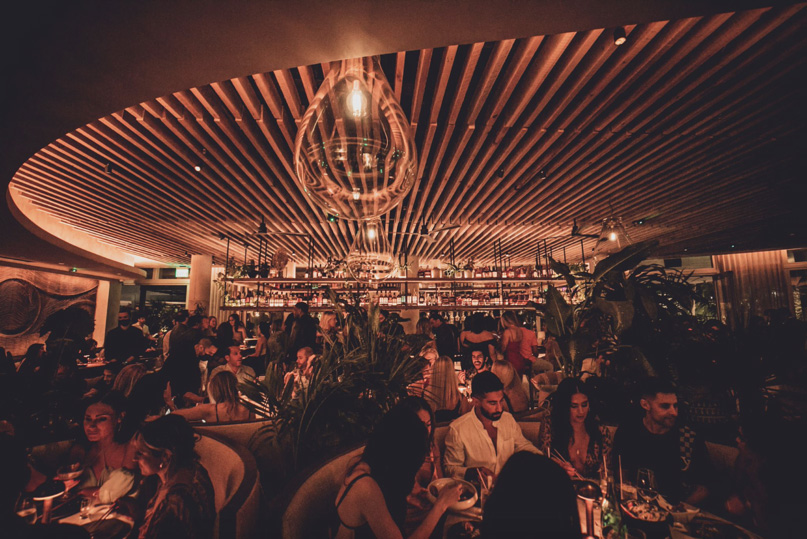 South Beach, Fla. – Mohari Hospitality, the global investment company founded by entrepreneurial investor Mark Scheinberg, has taken a significant minority stake in luxury restaurant business Riviera Dining Group (RDG) to support the development of new concepts and to fund its ambitious expansion plans. This investment marks the first time Mohari has invested directly in the food & beverage (F&B) space.
Envisioned by Gregory and Marine Galy through their travels, experiences and thirst for discovery and adventures, the first MILA restaurant (part of RDG) opened in South Beach, Fla., in January 2020. MILA is a restaurant, rooftop lounge and mixology bar aiming to transport diners on a culinary journey of flavorful MediterrAsian cuisine.
MILA has grown above and beyond all forecasts and expectations in its first two years despite facing significant pandemic-related restrictions. Following the success of the original restaurant, and supported by new investment from Mohari Hospitality, RDG plans to expand to new concepts and locations, focusing initially on the Florida market, which has showed the quickest development rates and is anticipating some of the best economic growth worldwide.
"In less than 2 years, MILA has become the go-to destination in the Miami social scene and has huge growth potential both in Florida and beyond," says Mark Scheinberg, founder of Mohari Hospitality. "We are excited to bring our expertise in the luxury hospitality market and F&B to this impressive team, to support their ambitious expansion plans and development of new concepts."
RDG's new concepts include:
AVA MediterrAegean: modern Greek Agora opening early 2022 in Winter Park, Fla., in a landmark building successfully operated by Luma restaurant. AVA MediterrAegean is a celebration of splendor, freedom, escapism and joy.
V by MILA: set to open around March 2022, V by MILA (pronounced 'Five by MILA') is a 7,900-square-foot venue located below the original MILA restaurant. V by MILA encompasses an omakase dining experience, a members-only salon and mixology bar, and a large lounge area with a DJ, all designed to offer guests a multi-sensory experience based on the five senses.
CASA NEOS: planned to open in late 2022, CASA NEOS is a unique and paradisiacal modern Mediterranean agora located on the Miami River in Brickell. This brand-new 30,000-square-foot destination will include LA PLAGE, a members-only beach club, an open-air modern Mediterranean restaurant, boutique hotel featuring five rooms and a rooftop lounge called NOOR.
MM: RDG is also developing MM, a lifestyle membership club offering a network of luxury experiences among RDG venues, with members-only private areas and exclusive benefits.
Supported by the investment and expertise of Mohari Hospitality, RDG is now actively exploring other national markets such as New York City, Los Angeles and Las Vegas, as well as further afield in London, Dubai and Mexico City for potential expansion opportunities.
Mohari Hospitality, founded in 2017 by entrepreneurial investor Mark Scheinberg, is a global investment company that engages in a broad range of real estate investment activities, with emphasis on luxury hospitality in prime urban and resort markets. For more information, visit www.moharihospitality.com.
SOURCE: Mohari Hospitality
classic-editor-remember:

classic-editor

abkw-text: