Guangzhou, China — Global lifestyle brand MINISO will open its 100th store in the U.S. Located in the Florida Mall in Orlando, Fla., the new store will officially open its doors on Dec. 9, promising a whimsical and festive pink Christmas shopping experience. The milestone opening marks another significant step in the China-based brand's rapid U.S. expansion as it brings its signature fun, affordable and well-designed products to even more shoppers around the country.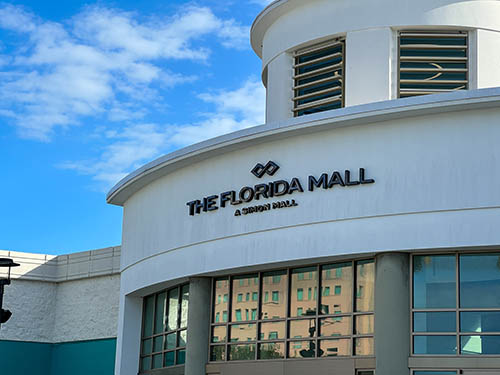 The 2,080-square-foot store occupies a prime location, just minutes from Orlando International Airport, Disney World and other popular local attractions. The store will offer a wide range of MINISO's licensed collaborations with some of the world's most renowned IP owners, such as Disney, Barbie, Sanrio and upcoming Care Bears.
Throughout the store opening season, the shopping mall atrium will transform into a massive fantasy pink Christmas village, complete with a towering Christmas tree house and a charming Care Bear mascot. Adding to the enchantment, a crystal snowball gifting station will be installed, beckoning people to make wishes by simply ringing its bell, with the surprise of secret gifts in return. All these settings are meticulously crafted to create a festive atmosphere, reminiscent of a pink winter wonderland, promising a one-of-a-kind and joyous experience.
"We are thrilled to be on the cusp of opening our 100th store in the U.S.," says Jack Ye, MINISO's founder and CEO. "We've always regarded the U.S. as a vital part of our overseas operations, ever since we opened our first store here back in 2017. I am looking forward to continuing to grow our business here and forging even closer relationships with U.S. consumers."
The opening of MINISO's 100th U.S. store comes during a milestone year for the brand in the country, which is also the brand's 10th anniversary year. A major highlight of the year was the opening of MINISO's global flagship store in Times Square, New York, which broke the brand's global sales records during its first month.
MINISO now boasts a global presence with 6,115 stores worldwide. It also plans to open at least 15 more stores in the U.S. by the end of the year. Looking ahead to next year, MINISO is gearing up to extend its footprint into more cities, targeting prime locations including Santa Monica, Calif., and New Jersey. Moreover, plans are in place for additional strategic placements, including securing a more prominent location within New York's Times Square.
MINISO Group is a global lifestyle brand offering a variety of design-led lifestyle products. Since the opening of its first store in China in 2013, the company has built its flagship brand "MINISO" as a globally recognized retail brand and established a massive store network worldwide.
SOURCE: MINISO Group