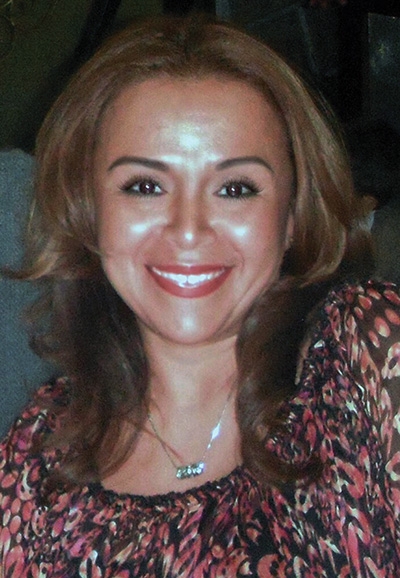 Solving the unique facility challenges of mixed-use developments.
By Cecilia Cordero
Mixed-use properties are popping up in urban and suburban locations. With retail, restaurants, offices, residences, nightlife — and sometimes museums, stadiums and hotels — mixed-use developments draw a variety of people and create an immersive experience. However, the properties bring unique facility challenges. Large crowds, late nights and last-minute events make parking, janitorial and other services more challenging. It's a juggling act for facility managers. Yet, when every piece comes together, it truly enhances customer satisfaction.
With the variety of facility services vying for attention, how do facility managers stay organized, on top of problems and budget-conscious? Outsourcing to a multi-experienced partner can be key for multi-use properties. But it needs to be a company attuned with your goals and brand image — whose team members become part of your team and serve as proactive problem-solvers.
Maintaining Your Brand
The look, feel, location, tenant mix and management culture all define a property's brand. Everything must be kept clean, beautiful, welcoming, safe, sustainable and functional. Attention to detail shows customers you care.
When a facility solutions company has experience serving many types of properties, they are ideally suited to maintain a multi-use development. They can service the whole property, including:
Public restrooms
Food hall and courtyards
Stairwells and elevators
Offices
Residential common areas
Rooftop and other event spaces
Parking and loading docks
Exterior and sidewalks
Stadium private and public areas
Vacant spaces awaiting tenants
One company should be able to provide janitorial and maintenance services such as green cleaning, day porter, trash removal, pressure washing, periodic deep cleaning, painting and plumbing repairs. It's even better if other needs — such as HVAC, facilities engineering, lighting, landscape and grounds, and parking — can also be outsourced to the same partner. It makes the facility manager's own job easier while ensuring the property's upkeep is consistent with its brand image.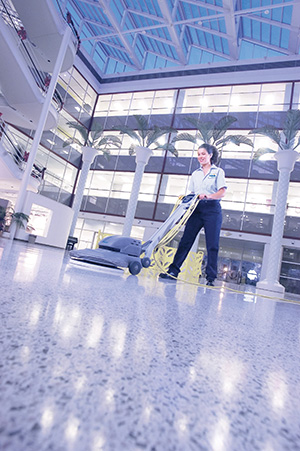 These days the industrial look is trending. Multi-use developments often feature lots of metal and glass; high, exposed ceilings and brick; original wood or concrete floors; outdoor spaces — all of which require special attention and equipment in order to keep spaces appealing, comfortable and healthy for employees and visitors. Because many properties seek LEED certification, the service team must also have expertise in eco-friendly processes, energy efficiency and USGBC documentation requirements.
In additional to technical skills, it's important that a facility service team serve the property and its customers as brand ambassadors. Public-facing service workers should wear branded uniforms and be able to assist your customers in a friendly way.
Sometimes facility managers don't realize that facility services is a people business — people behind the scenes, people in front of customers, even people in the wings on call as extra help or to provide specialty services like brass or marble restoration. Look for a service company with training and management expertise, as well as the ability to recruit and retain good people. And by understanding peak visitor periods, the company can increase staffing for parking, restroom cleaning and trash pickup. They can also bring in personnel for the property's special events and holiday decorating. All of this helps create the kind of customer experience your brand promises.
Start from Day 1
Whether the project is a renovation/repurposing of an existing property or a new development, bringing in an integrated facility services (IFS) partner from the beginning is wise. It can prevent problems and give you a head start with post-construction cleanup as well as planning for ongoing operations.
A broadly experienced partner can help the property get ready for opening day with items like:
Floor and other hard-surface restoration
Concrete cleanup and sealing
Pressure washing and graffiti removal
Window washing
Painting
Parking lot striping and signage
Carpet extraction and repair
Grout restoration and countertop polishing
Restroom acid washing
Detailed cleaning
If facility engineers have access to as-built plans, they can more effectively problem solve and serve the property holistically with their expertise in such areas as electrical, plumbing and sprinkler systems, and HVAC.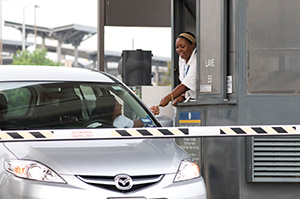 Parking Efficiencies
First impressions count. No one wants parking hassles — the easiest way to harm a property's marketing and leasing efforts is to have a bad parking operation, whether with surface lots or garages, or both. The different types of businesses in a mixed-use scenario mean that employees, customers, visitors and residents will have different demands and expectations for parking. By implementing zoned parking, technology, excellent signage and a proactive maintenance program, you can have a financially successful parking operation that serves everyone well.
Your parking provider can install and maintain gates and ticket kiosks, energy efficient lighting, EV charging ports, battery chargers, bicycle parking, and smart systems like parking apps and license plate recognition. They may even be able to provide shuttle service to/from mass transport and help you obtain Parksmart "green garage" certification.  
Minimize Contractors
The best way to simplify management of facility services, create better quality control, and save money is to use a multi-service company that self-performs its services, thereby eliminating most contractors. Self-performance along with the vendor's integrated systems help you because expertise is combined with data analysis to optimize the life cycle of HVAC and other facility assets, as well as track costs of daily maintenance, preventative maintenance, repairs and upgrades for predictive purposes. Having expertise in reliability centered maintenance (RCM) can result in a 13% to 32% reduction in maintenance costs — sometimes much more.1 In addition, with a one-company solution, there is no finger-pointing: Even though multi-services require different skill sets, there's a one-team culture that leads to efficiencies and quick problem solving. Facility managers also enjoy the ease of having one contact and one invoice.
Emergencies and One-Up Services
These include fires in the loading dock, water leaks, trash spills, children or inebriated guests' "accidents," etc. If you think of your facility services vendor as an onsite, all-eyes resource, your troubles will be minimized. Janitors and day porters will be attuned to problems and trained to handle incidents themselves or to call in the right team to mitigate.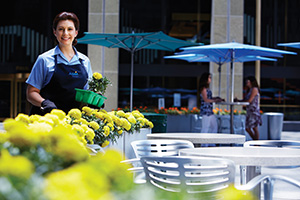 The vendor can also be your "one-call-shop" for handling unique needs. For example, a popular multi-use property in Atlanta recently wanted a mural on an event space wall, so they called on their on-site facility services manager who found a local artist to sketch it, and then company painters filled in the colors.
Multi-Use Properties are "Gems"
Finely tuned facility services help ensure unforgettable guest experiences and satisfied employees. From the moment people arrive on the property to the moment they leave, the right partner can ensure:
impressive landscapes and immaculate grounds, year round.
well-lit, safe and efficient parking.
friendly janitors, day porters and event staff.
clean, comfortable and well-functioning spaces.
healthy indoor air via efficient systems.
a property that lives up to its brand promise.
Facility managers of mixed-use properties have a complicated and important role: keeping a diverse environment pleasant and operating efficiently, because more and more these days, people "want to be able to walk downstairs from their apartment to a restaurant, coffee shop, grocery store, retail store or their office without having to leave their community or get into a car."2 Mixed-use properties have been called the newest gems in U.S. development. The right facility services partner will help your gem shine.
1 "10 Myths About RCM – reliability centered maintenance," Machinery and Equipment MRO: December, 2017. https://www.mromagazine.com/features/10-myths-about-rcm-reliability-centered-maintenance/
2 "Why is Mixed-Use the Newest Gem in U.S. Development?" National Real Estate Investor: May 3, 2018 https://www.nreionline.com/development/why-mixed-use-newest-gem-us-development
— Cecilia Cordero is an account director with ABM Industries. She is the account director for an iconic mixed-use development in Atlanta. Cordero joined ABM in 2010 as a project manager for a multinational corporation's corporate campus in the metro Atlanta area.