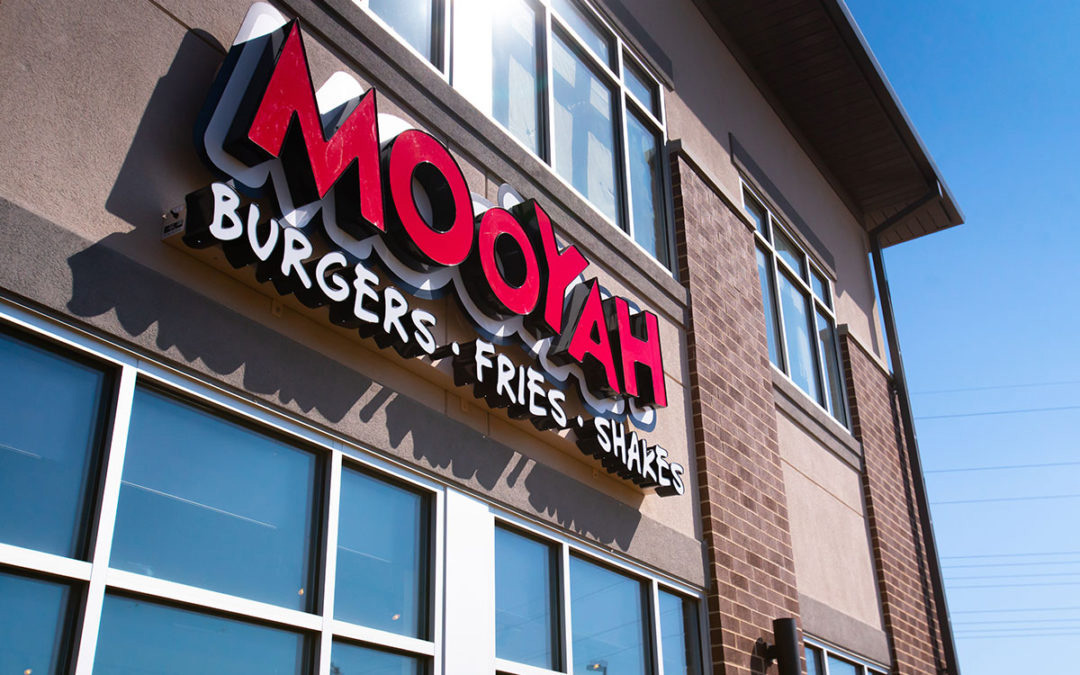 Dallas — MOOYAH Burgers, Fries & Shakes, the "better burger" fast-casual franchise, has hired key executives — including president and COO — that will enhance franchisee support and prepare for rapid franchise development.
The company has added a new president and COO, Tony Darden, who comes to MOOYAH after serving as COO at Taco Bueno. Prior to Taco Bueno, Darden spent more than a decade at Panera Bread and more than 15 years at Bennigan's. MOOYAH also added a new director of supply chain, a real estate and development manager, and a construction project manager in the first quarter of 2019.
"Tony and our enhanced leadership team bring a wealth of knowledge and a passion that fits the culture of MOOYAH and the direction for the company moving forward," says Anand Gala, CEO and chairman of MOOYAH. "With these strategic additions, combined with our dedicated existing team members, we now have an unparalleled depth of restaurant and franchise industry experience informing the future of the brand. We are ready to leverage that in the interest of providing increased support to our operators and in expanding the MOOYAH brand into new markets and territories with both new and existing franchisees."
After an affiliate of Balmoral Funds LLC and Gala Capital Partners, LLC acquired the MOOYAH brand in 2017, Gala took over the reins at MOOYAH and focused on the areas of streamlined operations, unparalleled franchisee support and strategic franchise development initiatives. This strengthened executive leadership team, led by Darden, is the next step in Gala's strategy for the 12-year-old brand.
"When you look at MOOYAH, the food quality is there. It's top-notch in the industry. The aesthetics of the restaurant are great and the culture of the brand is simply amazing, and you experience that in each and every restaurant within the system," says Darden. "I've been a fan of the brand for a while and my family has been going to one near our home regularly for years. You can just feel there's something special about the culture at MOOYAH and I'm excited to now be a part of it."
John Hunter came on board at MOOYAH in February 2019 as the director of supply chain, most recently working as director of supply chain for Zoës Kitchen where he supported more than 250 locations nationally. He also held positions in supply chain for Nebraska Furniture Mart and TGI Fridays. His expertise has already proven valuable for MOOYAH in terms of procurement, logistics and distribution.
The company's new real estate and development manager, Scott Haehnel, joined the MOOYAH team in March 2019, bringing with him an extensive background in the service industry including vice president of development at Eskimo Hut, area representative at Firehouse Subs and vice president of operations for Papa John's in Northern California. He opened more than 100 locations with Papa John's and Firehouse Subs in Texas.
Finally, Coleman Williams joined MOOYAH as construction project manager also in March 2019 with previous positions in IT, marketing and, most recently, supply chain at Zoës Kitchen. His experience with budget analysis, cost-savings opportunities and project management have empowered MOOYAH to determine a benchmark landed cost for current and future franchisees.
MOOYAH Burgers, Fries & Shakes is a fast-casual, "better burger" concept founded in 2007 in Plano, Texas. For more information, visit http://www.MOOYAH.com.
SOURCE: MOOYAH Burgers, Fries & Shakes
classic-editor-remember:

classic-editor

abkw-text: