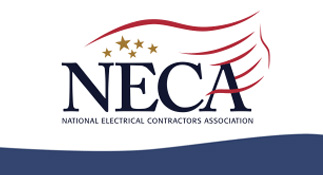 Bethesda, Md. — The National Association of Electrical Contractors (NECA) has appointed T. David Long as chief executive officer. He will officially join the NECA staff on April 1, 2019.
"After a national search, the executive committee unanimously selected David Long to serve as CEO," says Larry Beltramo, chair of the NECA search committee and vice president at large. "David's experience as an electrical contractor, his current service as NECA president and his unending dedication to advancing our industry make him the ideal leader for NECA at this important moment in time."
With more than 40 years' experience in electrical contracting, Long currently serves as the president of Miller Electric in Jacksonville, Fla. A dedicated NECA volunteer, Long has held many roles within the association, including serving on the board of governors, executive committee and council of industrial relations and most recently culminating as president of the association.
NECA is the voice of the $171 billion electrical construction industry that brings power, light and communication technology to buildings and communities across the U.S. Its national office in Bethesda, Md., and 119 local chapters advance the industry through advocacy, education, research and standards development. For more information, visit www.necanet.org/about.
SOURCE: NECA
abkw-text:
Tagged under