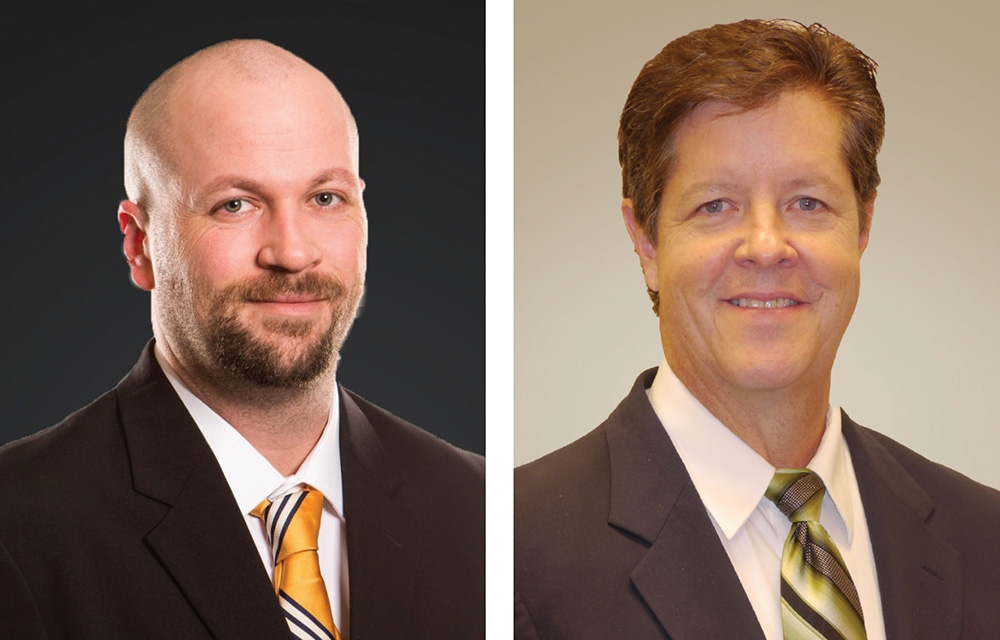 Jackson, Miss. — As a part of Newk's Eatery's plan to double in size by 2019, the fast-casual brand has promoted Adam Karveller to Newk's vice president of information technology and Keith Moody to vice president of franchise operations. Both Karveller and Moody collectively bring more than 40 years of experience in the IT and restaurant operations industries to the brand.
"The expertise and passion both Adam and Keith bring to the table at Newk's are part of what has brought the brand to the place it's at today and are key ingredients to where we will be in just 3 years' time," says Chris Newcomb, Newk's Eatery co-founder and CEO. "Their valuable operational support and strategic direction are essential to making our growth visions and service goals a reality for our guests, our franchisees and our ever-growing support team."
As vice president of information technology, Karveller will continue to oversee the brand's technical operations both in the field throughout Newk's 98 restaurants and in the brand's corporate support center. Piloting the brand's adoption of new back-of-house and front-of-house technology — including systems designed to track guests' spending patterns and preferences, reward customer loyalty, as well as enhance and expedite guests' dining experiences with streamlined online ordering and a new mobile app — Karveller sees Newk's technical trajectory as "forward-thinking." Most recently serving as Newk's director of information technology, Karveller first joined the company in September 2008 to manage the brand's growing IT department.
Overseeing the operational standards and financial success of Newk's franchise teams, Moody has been promoted to vice president of franchise operations. He most recently served as Newk's territory director of franchise operations, having first come to Newk's in September 2013 with more than 20 years' experience in franchise operations. He currently supports close to 80 Newk's franchise locations with nearly 20 more expected by the end of 2016. Prior to joining Newk's, Moody served as division director with Krystal Restaurants, managing 140 franchise locations.
Both the vice president of information technology and vice president of franchise operations are new positions to Newk's Eatery. The Jackson, Miss.-based franchise plans to expand to more than 200 units by 2019. For more information, visit Newks.com.
SOURCE: Newk's Eatery
Tagged under