All American Facility Maintenance Inc. (AAFM) prides itself on solving any problem its customer may have.
By Katie Lee
No problems, only solutions: that's the customer-focused foundation of All American Facility Maintenance Inc. (AAFM). The Fort Lauderdale, Florida-based full-service facilities company — which tackles more than 300 calls a day — was founded by a born problem-solver himself: Chris Brewer, who is a master electrician and third-generation contractor. Today, Brewer is CEO of AAFM, but nearly two decades ago he started out by taking on any job that came his way. From those humble and hard-working beginnings, All American Facility Maintenance was born.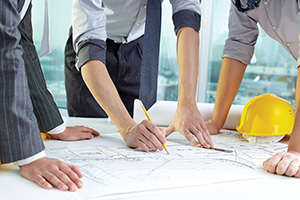 "He never said 'no,'" says Steven McGee, AAFM's director of sales. "And that's how he got into it. He just never said 'no' to anything. Whatever work came to him, he tackled it. Any job: none too big, none too small."
Whether you are a restaurant with three locations or a retail chain of 1,000 stores, AAFM still lives by the same mantra: no problems, only solutions. Today, the company has approximately 150 technicians that self-perform all of their own projects nationwide and have and a network of more than 3,000 vendors and subcontractors. AAFM has more than 50 regular retail and restaurant clients, including some of the largest, big-name companies in the country. From 2013 through 2017, AAFM was named Philips Lighting's National Supplier of the Year.
AAFM has not enjoyed this success without placing the highest priority on customer service. "Imagine if you could just make a phone call and not have to worry about anything," says McGee. "If you could just go home and say, 'dinner.' You don't have to worry about what it's going to be, who's going to cook it, who's going to clean it up. You know it's going to be what you like, you know it's going to be good, and you know you don't have to clean up. You can just sit back and relax."
Adds Phoebe Lara, a vice president with AAFM: "We take all the problems off the customer. No problems for them, only solutions. We are the problem-solvers for our customers, and we back our work 100%."
According to Brewer, All American answers customers' questions before they are even asked — and makes this approach standard company protocol.
AAFM prides itself on being a one-stop-shop, covering the trades of remodels/construction (both turnkey and general), electrical, landscaping, mold remediation, natural disaster recovery, asset data, HVAC/R, lighting, painting, plumbing, janitorial, parking lots and roofing for retailers and restaurants in all 50 U.S. states (including Alaska and Hawaii), as well as Puerto Rico and Guam. Soon, the company also plans to work alongside property managers and mall landlords/owners as they take care of tenants' various individual and common area complaints.
"It's an emerging market for us," says Brewer. "We cautiously take on new customers in order to not tarnish our brand and insure that we are successful."
To fulfill its unparalleled customer service, AAFM utilizes an enormous network of vendors, suppliers and contractors, ready to take on any problem in any trade. "We bring global solutions to local problems," Brewer says.
Adds Lara: "We have the tools, we have the knowledge, and we have the experience that we bring to the table."
Though the company dominates on a national level, smaller retailers and restaurants are not intimidated to work with AAFM.
"Not at all," says McGee. "We like the small retail. They come to us with questions to some of their problems, because a lot of times, those smaller retail people don't have a system in process like bigger corporate companies."
"We are successful servicing areas others may find difficult to reach due to location," says Brewer. "This is because we have our own technicians in routes all year long, nationwide, as well as long term partnerships with our vendors."
When it comes to AAFM's vast nationwide network, Brewer implemented a 'hybrid' system to keep local eyes and ears on the ground. Explains McGee: "We have project managers, sometimes even in the actual location of the job, to make sure that the quality is up to the standard."
Quantifying quality is a challenge many vendors face. AAFM is no exception, but it is making great headway in adopting new technologies to improve asset reporting and diagnostic testing. Lara predicts big changes on the horizon.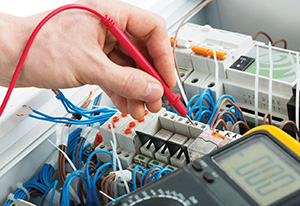 "For the future, the technology is going to be more savvy," Lara says. "There's going to be a lot more asset reporting, and it's going to be used widely across the board. Reporting is going to be the way of operating."
Adds McGee: "We're actually already into data asset right now, and we're doing it for a lot of our facilities. What data asset does is it gives us preventative maintenance. You know how you take your car to a maintenance shop, and they plug something into the steering wheel and they can tell you what's wrong with it? Diagnostic testing is the future of building maintenance."
The industry may evolve and grow, but AAFM's commitment to customer service — solving clients' problems — will not change. Even when a typical day gets crazy and account managers are running in multiple directions, each one takes time to check in with the other at the end of the day, touching base to make sure each customer is handled for that particular day and forecasting what might happen for the next day, so that AAFM can always stay one step ahead.
"It's never boring," says Lara. "Anything could pop up, any day could bring a new surprise, but we're always prepared ahead for the challenge that may come our way. We get together as a team."
Team-building is key in Brewer's book as well. "Working with our teams and our customer is what I enjoy most," he says. "We deliver peace of mind to our customer."
To McGee, the most satisfying part of his day is being able to serve a customer in a remote, off-grid location. "To have a customer call the company and thank us up and down because they themselves were not able to find anybody because of the area that they lived in," he says. "To have a customer call back and say, 'Guys, thank you so much!' — that's the most gratifying."
For more information, visit http://aafmusa.com/.
abkw-text: