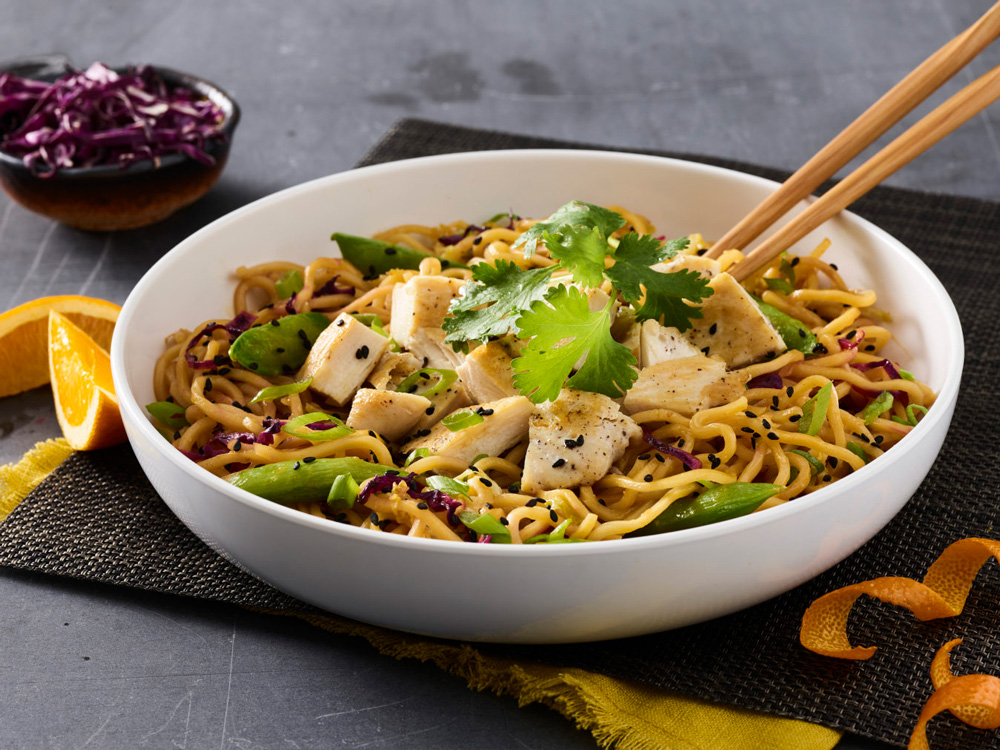 Broomfield, Colo. — Noodles & Company, known for serving classic noodle, Zoodle and Caulifloodle dishes from around the world, has refranchised nine Noodles & Company restaurants in Charlotte, N.C., and Orlando, Fla., to existing franchisee River City Restaurant Group (RCRG). In the deal that closed on January 29, 2020, RCRG laid out plans to also develop 22 new Noodles & Company units between 2021 and 2032. This year, it plans to open 10 to 15 new restaurants systemwide.
RCRG, a franchise partner with Noodles & Company since 2004, led by CEO Mike Lamb, purchased an additional four company-owned locations from Noodles & Company in the Nashville, Tenn., area, and one in Indiana in July 2019. With the latest transaction, RCRG now owns and operates 17 Noodles & Company restaurants in Louisville, Ky.; Nashville, Tenn.; Charlotte, N.C.; and Orlando. Fla. By 2032, with RCRG's planned growth, that number will increase to 39 units.
"As Noodles & Company returns to more meaningful unit growth, we will continue to strengthen our existing franchise partnerships and add additional franchise partners to the Noodles system. River City Restaurant Group has been a great longtime partner for the brand, and we look forward to supporting its expansion in these four important markets in the Southeast," says Dave Boennighausen, CEO at Noodles & Company. "Since purchasing the four company-owned Nashville restaurants in 2019, we have seen solid growth in the Tennessee market, and we believe RCRG's proven track record will help grow the Charlotte and Orlando markets as well."
After Noodles & Company opens 10 to 15 new restaurants systemwide in 2020, it plans to 5% to 7% per year in 2021 and beyond. Franchise partners will play an important role in this growth over time, especially into new markets for the Noodles brand.
Today, Noodles & Company has more than 450 restaurants. For more information, visit www.noodles.com and Noodles.com/Franchising.
SOURCE: Noodles & Company
classic-editor-remember:

classic-editor

abkw-text: