Holmdel, N.J. — Somerset Development has signed a lease with Oink and Moo BBQ & Burgers at Bell Works in Holmdel, N.J. Oink and Moo will open in October.
The Southern-inspired menu offers classic barbecue dishes, and is created with a mix of styles from each region of the southern 'Barbecue Belt.' Every meal is made from scratch.
"We're constantly seeking one-of-a-kind restaurants and retailers to add to Bell Works' blooming ecosystem of business and culture," says Ralph Zucker, president of Somerset Development. "Oink and Moo BBQ & Burgers is not only available to those who work at the Metroburb, but to anyone looking for a vibrant, high-quality barbecue experience."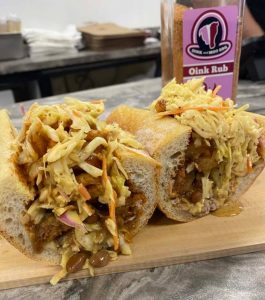 Oink and Moo will also offer a mobile app for delivery orders, which promises the food's arrival within 20 minutes.
In addition to a restaurant, Oink and Moo at Bell Works will include offerings from The Market, including a selection of smoker grills, custom marinades, rubs, grill accessories and more, providing customers with the full Oink and Moo experience at home. In addition to brick-and-mortar locations, Oink and Moo BBQ has two food trucks available for customers to book for private events and gatherings. A third food truck will expand the fleet and officially become available next summer for private and regional events, including carnivals and outdoor concerts.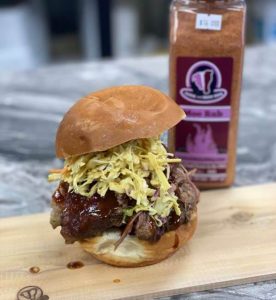 Oink and Moo began in October 2020 as a partnership between Joshua Sacks and Kevin Trimarchi, who owns 22 West Tap & Grill in Bridgewater, N.J. Sacks began his catering business in 2011 and officially opened his first food truck in 2012, which won a number of culinary awards. In May 2021, Trimarchi opened Epic Cookies on Main Street in Somerville, N.J. For more information, visit https://oinkandmoobbq.com/.
Originally constructed between 1962 and 1964 by world-renowned modernist architect Eero Saarinen, Bell Works is revered for its role in spurring the development of some of the world's foremost inventions and research concepts. In its 40-plus year history as the research headquarters for Bell Laboratories, Lucent and Alcatel-Lucent, the building housed a total of seven Nobel Prize winners, including those who conceived theories for the laser, the Big Bang theory, cellular technology, the transistor and more.
Somerset Development is a leading real estate developer focusing on large-scale transit oriented and brownfield redevelopment projects headquartered in New Jersey. For more information, visit www.SDNJ.com.
SOURCE: Somerset Development
classic-editor-remember:

classic-editor

abkw-text: