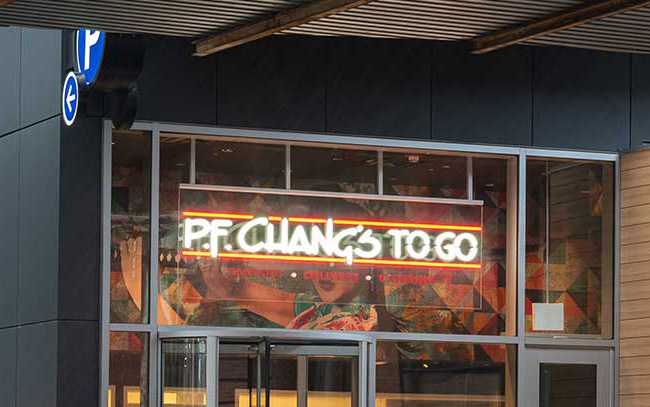 Scottsdale, Ariz. — As consumers across the country seek dining options to fit their changing habits, P.F. Chang's is expanding its P.F. Chang's To Go concept, which is now launching in New York. Now open as of October 19 at 240 W. 40th in New York City, the location marks the first of three P.F. Chang's To Go openings in New York over the coming weeks. It follows three other openings in Chicago, which launched earlier in 2020.
These new restaurant additions will allow more guests to experience P.F. Chang's in a convenient format that provides a solution for online ordering, takeout, catering and delivery in areas that don't have a restaurant nearby. Additionally, it accommodates their dining needs, in their preferred setting. DeliverSafe, eco-friendly sealed bags, will be offered for third-party delivery orders, ensuring guests receive their meal just as it was prepared in the restaurant.
The new To Go location, in the heart of the Manhattan Theatre District, spans 1,700 square feet. A smaller footprint than the company's full-scale restaurants, this model creates access to P.F. Chang's in areas such as high-density metropolitan communities that don't always offer space conducive to a full-scale restaurant. The décor incorporates P.F. Chang's bold murals and powerful warrior horse. The curated menu features P.F. Chang's most well-known dishes.
"P.F. Chang's established its 2020 business strategy with a focus on off-premise dining, and then we experienced a year that brought an incredible shift in dining habits and industry practices," says Damola Adamolekun, CEO of P.F. Chang's. "Asian has always been a go-to takeout cuisine, and off-premise dining is a model where P.F. Chang's shows its strength, which has allowed us to continue to meet consumer demand for elevated Asian cuisine in an easily-accessible way. P.F. Chang's To Go provides a platform for us to strengthen and grow that offering ― with a continued emphasis on operational and culinary excellence. It also fosters our continued growth, with over 200 new jobs being created in the New York market alone."
Three more P.F. Chang's To Go openings are planned for the New York area in the Seaport District, Midtown East and Murray Hill in the coming months. The concept is also planning for an additional 12 To Go locations, which include expansion in the Long Island, N.Y.; Florida; Colorado; and Texas markets.
Founded in 1993 by Philip Chiang and Paul Fleming, P.F. Chang's is the first internationally recognized multi-unit casual-dining restaurant concept to honor and celebrate the 2,000-year-old tradition of wok cooking as the center of the guest experience. Today, P.F. Chang's has more than 300 restaurants around the world including 25 countries and U.S. airport locations. For more information, visit www.pfchangs.com.
SOURCE: P.F. Chang's
classic-editor-remember:

classic-editor

abkw-text: