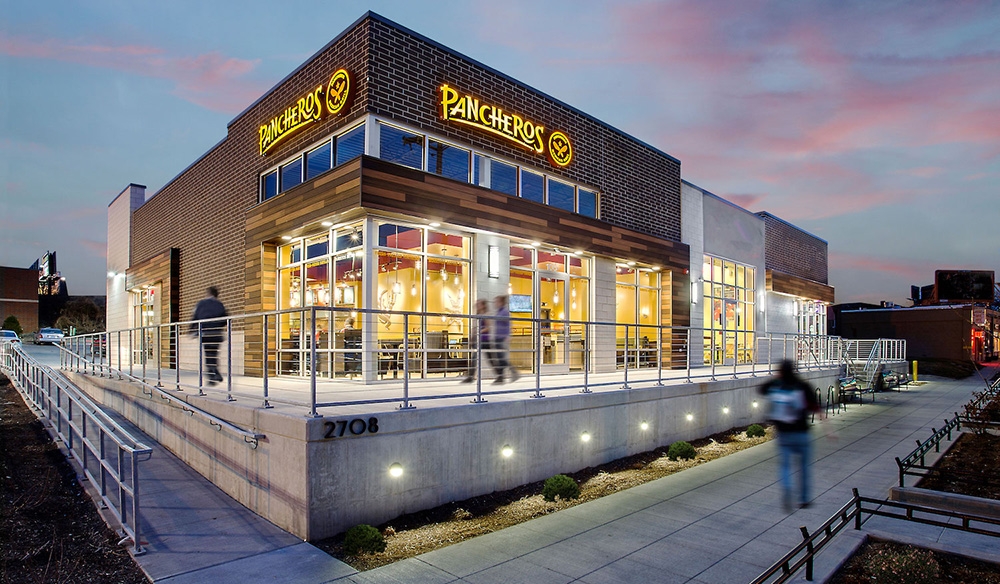 Iowa City, Iowa — Fast-casual Mexican restaurant chain Pancheros Mexican Grill has reappointed restaurant industry real estate expert Nanette Beiner as director of real estate. She last worked for Pancheros from 2006 until 2015.
"The simplicity of the Pancheros brand is something that has always spoken to me," says Beiner. "The brand is what caught my interest initially and what brought me back. I can't wait to help Pancheros continue to grow into wonderful new markets and sites across the country."
As director of real estate, Beiner will provide real estate support to both the corporate team as well as to the franchisees. She will oversee strategic site selection for new locations, ensuring that all new sites will allow for maximum profitability and brand recognition. She'll also provide support and counsel on lease negotiations and handle letters of intent, as well as spearhead Panchero's national real estate strategy as new locations continue to open and the brand continues to enter new markets.
"We are thrilled to welcome Nanette back to the team," says Rodney Anderson, CEO and founder of Pancheros. "She's joining the brand at a very monumental time and we can't wait to utilize her talent and expertise as we grow. She knows the brand very well and has an expansive amount of commercial real estate experience and will help lock in strategic real estate sites that will allow our current and prospective franchisees to build and maximize their restaurant's potential."
Prior this role, Beiner headed commercial real estate support for several other fast-casual brands, including Caribou Coffee and Einstein Bagels. Previously serving as director of real estate for Pancheros from 2006 to 2015, Beiner returns to the role with a unique insight on the brand and its real estate strategy.
Returning to Pancheros amid a dynamic growth phase for the brand, Beiner's real estate expertise will help drive franchise growth for the brand as it aims to sign seven to 10 more multi- and single-unit agreements throughout the Midwest, East Coast and areas contiguous to existing markets by 2019.
Pancheros dates back to 1992 when Rodney Anderson opened the brand's first restaurant in Iowa City, Iowa. Today a robust franchising program has led to approximately 70 locations across 13 states.
For more information, visit https://www.pancheros.com/menu.
SOURCE: Pancheros Mexican Grill
Tagged under