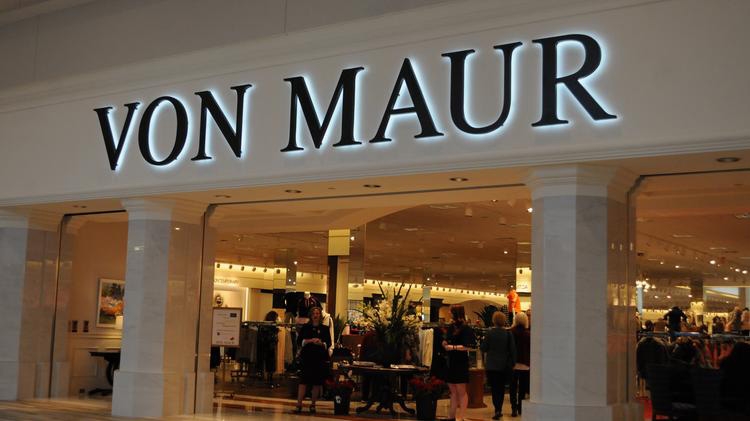 Davenport, Iowa — On October 13, 2018, Von Maur opened a new department store at the Rosedale Center in Roseville, Minn. The 140,000-square-foot store is the company's second location in Minnesota. (The first Twin Cities-area store opened at Eden Prairie Center in 2001.)
The Rosedale opening continues the family-owned company's targeted national growth strategy. In addition to opening its first Wisconsin location in 2017, Von Maur has grown in new states including New York, Alabama and Oklahoma. The company also plans to open its third location in Michigan in 2019.
"Since opening our first location in the Twin Cities area, the warm reception from shoppers has been outstanding and we're excited to provide our loyal customers another great store at the Rosedale Center," says Jim von Maur, president of Von Maur. "The motivation behind everything we do has always been to ensure we provide an unmatched shopping experience from the moment shoppers walk through our doors. We look forward to continuing to deliver the high-end fashion and signature customer service at our new, premier shopping destination for years to come."
"We're thrilled to celebrate the opening of Von Maur at Rosedale Center and look forward to the expanded variety of brands the retailer brings," says Scott Michaelis, general manager of Rosedale Center. "Von Maur is a great addition to the continued renovations we're making to enhance the customer experience at Rosedale Center."
The new two-level Von Maur store features the company's signature exterior brick façade, open expansive floor plan and residential ambiance including music from the store's grand piano.
Von Maur was founded 145 years ago in downtown Davenport, Iowa. The company currently operates 33 stores in 15 states, along with a 120,000-square-foot e-commerce facility that drives its successful online business at www.vonmaur.com.
SOURCE: Von Maur