St. Louis — Panera Brands Inc., which includes the fast-casual and hospitality brand Panera Bread as well as Einstein Bros. Bagels and Caribou Coffee, has established its next generation of CEO leadership and board governance in preparation for its eventual IPO. Current CEO Niren Chaudhary will become chairman of Panera Brands, handing the CEO reins to José Alberto Dueñas, currently president and CEO of Einstein Bros. Bagels, effective July 1, 2023. Former Starbucks CFO and independent director Patrick Grismer will become chairman of the audit committee.
Over the last 4 years since Chaudhary became CEO, Panera Brands has strengthened its leadership in the fast-casual segment by expanding its leading digital capabilities, which today account for 53% of total sales at Panera Bread, while increasing its loyalty base to 53 million members and launching an innovative loyalty subscription model that has resulted in 25% of all Panera transactions now coming from Unlimited Sip Club members. Panera also increased its pace of innovation, strengthened franchisee partnerships and led the creation of a strong, people-first culture, resulting in industry-leading retention rates for GMs and associates. Panera Brands generated more than $4.8 billion in revenue in fiscal year 2022.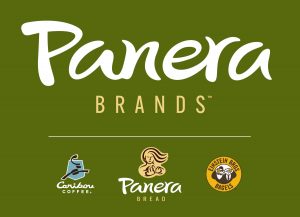 Dueñas, since becoming president and CEO of Einstein Bros. Bagels in 2019, has led a strategic transformation by focusing the business on winning breakfast and creating a culture that champions the general managers as the organization's most important leaders. During his tenure, the company executed a major operating model simplification that materially improved the guest experience and rapidly expanded digital access to the brands, resulting in significant improvements in unit-level economics and overall margin expansion. Previously, he served as chief brand officer for Sonic Drive-In and held leadership positions with Darden Restaurants.
Grismer joined the board in 2022 following a 36-year career in finance, including 9 years as a public company CFO at Starbucks, Hyatt Hotels and Yum! Brands.
Panera Brands is one of the world's largest fast-casual restaurant platforms, with 3,852 locations across 11 countries, including 2,121 in the U.S. Panera Brands is comprised of Panera Bread®, Caribou Coffee® and Einstein Bros. Brands.
SOURCE: Panera Brands