Addison, Ill. — Parts Town, the technology innovator and market-leading distributor of original equipment manufacturer (OEM) foodservice, residential appliance and HVAC equipment repair parts, recently named the recipients of the Technician Scholarship Awards at this year's CFESA Annual Conference. Parts Town has earmarked $22,500 in scholarships and cash prizes to support individuals in the technician community.
In 2023, Parts Town has already awarded scholarships to technicians from A+ Commercial Gaskets of Minneapolis, JK Services, A+ Commercial Kitchen Repair and Windy City Equipment Service during their respective region conferences.
"We are excited to have selected two additional winners from each region, who will each receive $1,000 for CFESA training along with a $500 cash prize," says Chuck Combs, senior vice president, service & distribution partnerships at Parts Town. "Contributing to the advancement of the commercial kitchen service community through these scholarships and supporting their professional development journey is truly an honor."
Winners included:
• Region 1: Scott Brown, Superior Service, and Misael Flores-Ramirez, Rox Services
• Region 2: Gerardo Hernandez, Eichenauer Services Inc., and Nicholas Ackerland, Cones Solutions
• Region 3: Cesar Acosta, Texas Restaurant Improvement, and Troy Hogoboom, Hawkins Commercial
• Region 4: Chip Norwood, Norwood's Commercial Appliances, Inc., and Chris McLeod, Jones-McLeod
• Region 5: Shaun Dowd, Valley Service Inc., and Roger Kauffman, EMR
"For 60 years, CFESA has remained determined in its commitment to empowering entry-level technicians on their journey into the skilled trades. Our mission is to provide them with the essential fundamentals in troubleshooting and repair for the commercial cooking and refrigeration equipment industry," says Daniel Reese, director of training at CFESA. "The generous scholarships offered by Parts Town continue to champion education and provide invaluable access to industry-specific training."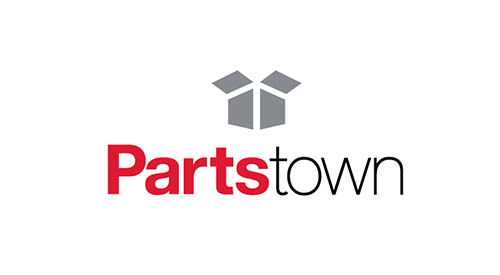 Parts Town prioritizes the needs of service technicians through streamlined part delivery methods, leading to improved initial repair success rates and reduced operational disruptions for end-users. The company is dedicated to fostering service partner collaborations, offering the essential resources, cutting-edge technology and ready access to genuine OEM parts needed for every type of call.
Parts Town is the leading, technology innovation-driven distributor of genuine OEM (original equipment manufacturer) foodservice, residential appliance and HVAC equipment repair parts. For more information, visit http://www.partstown.com/.
Founded in 1963, The Commercial Food Equipment Service Association (CFESA) is the trade association for professional service and parts distributors. Members stock Original Equipment Manufacturer (OEM) parts — the best for any equipment — with access to an online inventory of millions of parts. CFESA-certified technicians have a higher first-time fix rate and ensure CFESA's service mark for excellence. For more information, visit https://cfesa.com/.
SOURCE: Parts Town