— Interview with Melissa Jones —
Melissa Jones is business unit leader of Pentair Residential & Commercial Filtration.
R&R: Where are you based and how long has the company been in business?
Melissa Jones: Pentair was founded 1966 and is based in Golden Valley, Minnesota. Everpure, our industry-leading foodservice water treatment brand, was founded in 1933.
R&R: What trades/services do you offer retailers and restaurants?
Jones: Products:
Everpure brand water treatment products.
– Point-of-use solutions for a wide range of water-using foodservice applications including coffee/tea, fountain beverage, steam cooking, ice making and warewashing.
– Multi-point and whole store solutions including filtration, reverse osmosis (RO), ultrafiltration, softening systems.
Shurflo brand fluid movement/delivery products.
– Beverage dispense, delivery, carbonator and RO booster pumps.
– Water boost systems.
Services:
Water quality testing
Pentair Total Water Management (TWM) Program:
– A proprietary program that bundles years of water expertise, superior quality water treatment solutions, comprehensive site surveys and water analysis, properly-specified water treatment equipment, coordinated installation services and more, into a process managed seamlessly for foodservice operators.
– All water quality needs of a given operation — single unit or multi-store; regional, national or international locations — are managed by a single, reputable partner.
– Supported by a team of Pentair water experts and its network of proven, trusted service providers.
– Properly-specified equipment meets a given operation's unique needs.
– Factory-backed Pentair product installation.
R&R: What makes your company's "signature service" stand out in the industry?
Jones: We don't just offer high quality, state-of-the-art products and industry-leading brands for water-using foodservice applications; we offer services such as the proprietary TWM Program described above.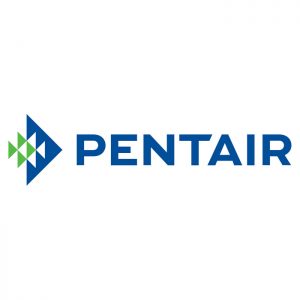 Pentair is uniquely positioned to offer water treatment products and water management services on a global scale. Single sites or multi-unit chains, regionally or internationally based, can partner with a single supplier — Pentair — to design and implement a solutions set that addresses the entirety of their water quality needs virtually whatever and wherever they may be.
R&R: Name some highlights and successes from 2018 you're proud of, and your plans to continue or grow that success in 2019.
Jones: Launched new Pentair Everpure Conserv High Efficiency RO Platform for multi-point/whole store water treatment applications, including the HE-3 model:
Pentair Everpure's first with remote monitoring capabilities.
Single unit is expandable from 440 gpd to 880 gpd capacity.
Features a unique, propriety non-pressurized storage tank design.
Conserv HE-3 System was selected as the whole store spec for both new and remodeled stores within a leading coffee chain.
Conserv family product was an industry awards finalist at a recent global foodservice trade event: https://www.gulfhost.ae/show-features/gulfhost-innovation-awards/gulfhost-innovation-awards-finalist.
Pentair was awarded new business with a leading U.S.-based sandwich shop chain: Combination Everpure chloramines-reducing filtration system and Shurflo water boost solution is being rolled out for its fountain beverage dispense and ice-making applications.
R&R: What kind of feedback do you receive from clients?
Jones: Foodservice operators look to Pentair as the foodservice industry's premier water experts. They come to us when they have water quality issues, or want to get ahead of a potential water quality problem. Customers know that we have solutions to make their product taste better and keep their service expenses down. They value our expertise and brand proposition.
R&R: Why should owner/operators choose your company to be their next vendor partner?
Jones: Pentair delivers:
Consistency: Remove or reduce unwanted minerals, particulates and chemicals so your water is sparkling clean, every time.
Confidence: Pentair products are proven effective. That's why you can find our products in foodservice operations around the world.
Solutions: Our Total Water Management Program can solve your water problems. We'll analyze your operation, provide recommendations and install the right products so your water is problem-free. And we'll help you stay that way with our maintenance program.
Satisfaction: We help operations produce high quality food and beverages — consistently — which promotes happy, repeat customers. And Pentair solutions deliver superior quality water to help owner/operators optimize and realize operational cost and performance efficiencies around water-using equipment for better overall profitability.
R&R: How many retail/restaurant clients do you have, and is that sector growing for you?
Jones: We cannot divulge specifics, but we are partners with several large and some independent specialty coffee chains. We also do a lot of work with larger quick-serve restaurants, grocery and convenience stores, along with some major gas station chains. We also partner with ice machine manufacturers and foodservice equipment manufacturers from an OEM perspective.
R&R: What trends are you seeing in the industry, and how do you predict 2019 to shape up?
Jones: 2019 growth expected to be moderate vs. 2018.
Convenience and grocery stores are projected growth areas, as is on-premise corporate dining.
Beverages: cold and nitro brewed, sparkling water.
Sustainability.
– Consumers increasingly want their meals to be healthy for them and the planet.
– Sustainable operating practices, including conscious water and energy use, are increasingly table stakes for operators.
Chloramines and lead reduction will remain customer concerns.
classic-editor-remember:

classic-editor

abkw-text:
Tagged under