— By David Goodwin —
What is the process and timeline for making a sign?
By its nature, the commercial sign-making process does not enjoy a simple timetable. Every sign is different and so are the circumstances that surround its journey from concept to installation.
For a large sign, the complete process from initial consultation to installation should take a minimum of 12 weeks. The process takes longer for more complex projects with more extensive sign needs. For instance, a shopping center project with multiple items, such as monument signs, pylon signs, wayfaring street signs and directories, could require 20-22 weeks, at least. As you can see, your sign's development needs to be prioritized so ensure it meets your deadline.
The sign-making process includes distinct stages, and each is critical to creating the sign that you want — and ensuring it's ready when you need it.
Initial Consultation
At the outset, your company will meet with designers to discuss the sign or signs that are needed. It is important to attend this first meeting with a clear idea of the objectives, scope and budget range for your project.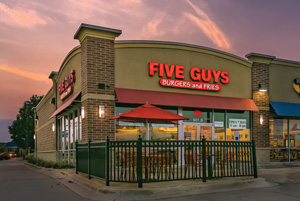 The more clearly you are able to articulate the purpose of the sign, the better the designers will be able to serve as valuable consultants at the outset. In addition, clear objectives from the start can help lay the path for a smoother design, permitting, and fabrication and installation experience. Working with a sign-making business that offers comprehensive services — able to guide you through every step of the process — can help you avoid costly wrong turns.
From that initial consultation, the sign designers will detail their projected budget and schedule and you can determine if the partnership is a good fit.
Design
Once the basic scope has been finalized, the sign designer can begin the design process. The designer will create concepts and provide you with options to consider. You will have an opportunity to provide feedback and partner with the designer to develop the right look to accomplish your goals and produce a visually appealing sign that will be attractive to customers.
Good design also takes into account how the sign is engineered, something I call "value engineering." Make sure your signs are designed to make efficient use of materials as well as to limit the amount of human resources needed to build, install and maintain them. For example, when durable foam can substitute for brick or stone, sign buyers will save money on materials and reduce the amount of tradespeople needed to install the sign.
One possible obstacle during the design stage is the client's in-house decision-making process. A streamlined, timely feedback and approval process can ensure that the project keeps moving at a steady clip.
Permitting
Signs need to conform to the regulations of the locality where they are installed, and those regulations vary from locality to locality — as does the swiftness with which permit applications are weighed and approved. Sign designs should be conceived with an understanding of the codes that govern sign characteristics such as size and height.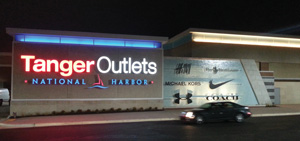 Permitting can be a frustrating phase of the process, because it amounts to a waiting period and temporary pause in the project. Working with a designer who understands this part of the process will pre-empt issues and delays. And should a problem arise, an experienced sign consultant can help limit any delays.
Fabrication & Installation
Once your sign is approved, it enters the fabrication process. Fabrication can take anywhere from 4 to 12 weeks, depending on the complexity of the sign or signs being made. Following fabrication and client approval, the sign can be installed at its site.
Punch List
Once the sign has been installed, an assortment of finishing touches and final punch list items remain. A key one is to pass a final inspection from the jurisdiction that supplied your permit.
Remember that if you engage a sign consultant early, the worst that can happen is your sign is ready earlier than you need it.
— David Goodwin is the president of Ad Vice Studios, a Richmond, Virginia-based sign making and marketing services company. Goodwin has built his career and his business collaborating with property managers, developers and architects to transform commercial properties into attractive destinations with unique brands and customer experiences.
abkw-text:
Tagged under