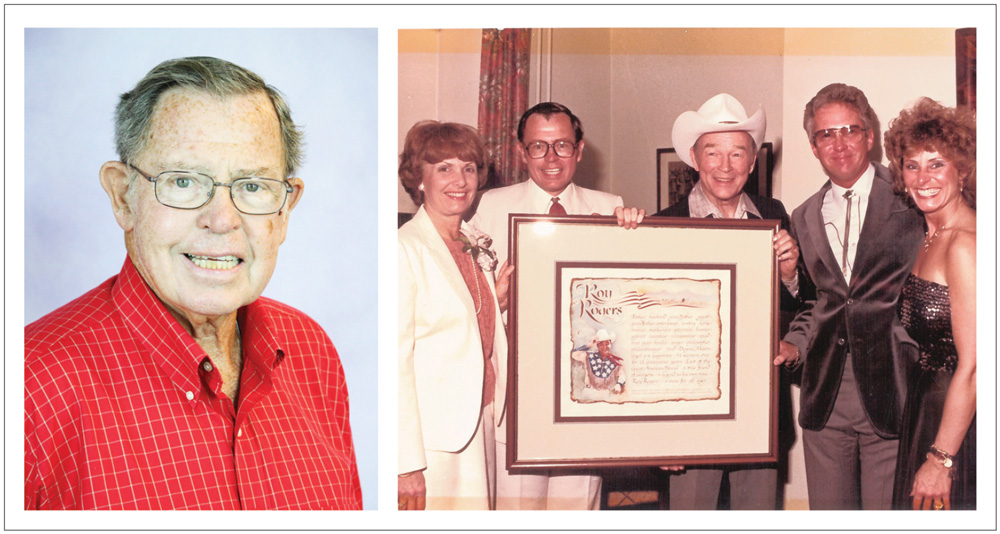 Frederick, Md. — The Plamondon Companies, operator of 49 Roy Rogers restaurants and 13 hotels in the Mid-Atlantic, announces the passing of Peter H. Plamondon, Sr. on August 16, 2020. He was 88.
Pete Plamondon, Sr., started The Plamondon Companies 40 years ago, after spending 16 years as a corporate executive vice president for Marriott, overseeing its restaurant division. While at Marriott, he played an integral role in launching and overseeing Roy Rogers Restaurants. In following his entrepreneurial ambitions, he struck out on his own in 1979 and established Plamondon Enterprises Inc., with his first venture being the operation of the Roy Rogers on Rt. 40 in Frederick, Md. From that single-unit business, he built a regional empire, branching into the lodging business in 1996 with the formation of Plamondon Hospitality Partners and creating what today consists of 49 Roy Rogers restaurants and 13 hotels located throughout the Mid-Atlantic. In 1998, he sold the business to his sons, Pete Plamondon, Jr. and Jim Plamondon, but remained an active contributor and mentor as the Chairman Emeritus of the company until his death.
As a business owner, family patriarch and member of his community, Pete Sr. always maintained a people-first approach. He was ever determined to ensure that his associates knew how much he valued them, and always strove to make a personal connection with everyone he met. Under his leadership, The Plamondon Companies started its annual United Way campaign 40 years ago. In 2018, the Frederick County United Way bestowed him with its first 'Red Feather' United Way Award, acknowledging his personal and organizational commitment to the organization.
Frederick County Chamber of Commerce CEO Rick Weldon described Plamondon as one of a group of business owners who helped shaped the county's business community, and remember him as being very focused on family — both his personal family and the bigger one consisting of all the associates of his company. He left an "almost immeasurable" legacy in the Frederick County business community, Weldon says.
Plamondon was born in Evanston, Ill., in 1931, to William Nelson Plamondon and Elizabeth ("Betty") Hauck. His family relocated to Vero Beach, Fla., in 1948. While there, Plamondon was introduced to the hospitality industry, working at The Windswept Hotel, which his father owned. He graduated in 1954 from the School of Hotel Administration at Cornell University. He married Lorraine Pietryka in 1955, and served in the U.S. Army as First Lieutenant. He began his life-long career in the hospitality business at the foodservice division of Stouffer in Newark, N.J., and joined the Marriott Corporation in 1965 to help launch its fast food division, beginning with Hot Shoppes Jr., an offshoot of the Hot Shoppes family-dining chain that eventually was rebranded as Roy Rogers Restaurants.
"My father was a great guy, and a great role model as well. Tough to measure up to. He created a wonderful organization," says Jim Plamondon, his son.
"We have a business that is 40 years old thanks to Dad taking the chance after leaving a huge job at Marriott," adds Pete Plamondon, Jr. "We were so very blessed to have him as a father, mentor and great man of faith. He left behind a huge legacy."
SOURCE: The Plamondon Companies
classic-editor-remember:

classic-editor

abkw-text: