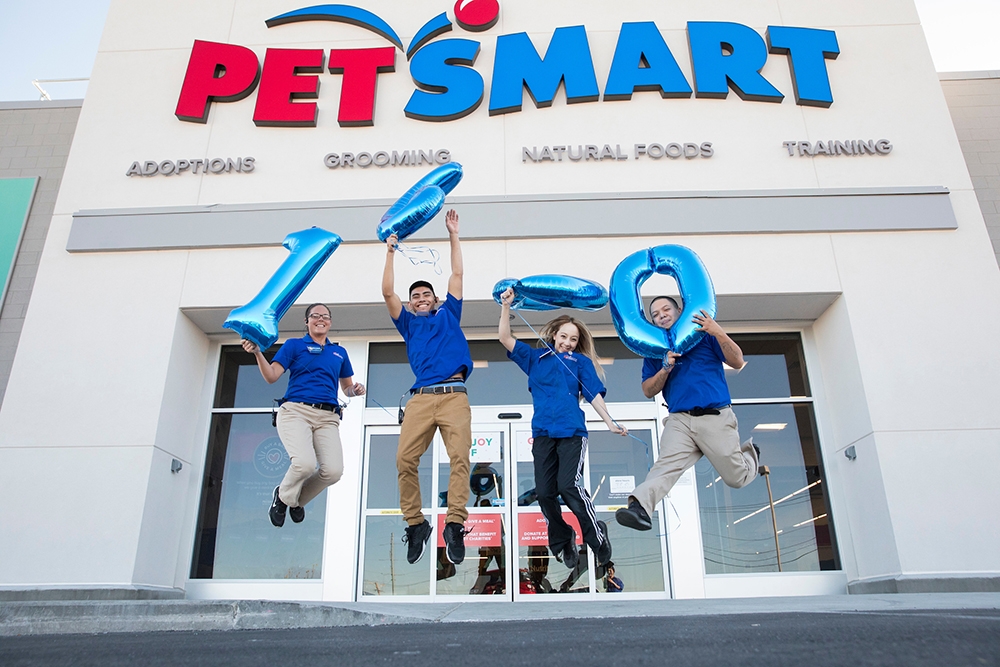 Phoenix — PetSmart has reached a major milestone by opening its 1,600th store in its expanding store footprint across North America. The 1,600th store opened Thanksgiving week and is located in El Paso, Texas. In addition, the pet specialty retailer opened its Casper, Wyo., store in October, marking PetSmart's presence now in all 50 U.S. states.
The 1,600th PetSmart store in El Paso features nearly 18,000 square feet of space and includes a Pinnacle Pet Nutrition Shop, which is a new feature in all new PetSmart stores. The shops are about 550 square feet and offer 400-plus items across several brands, and an expanded collection of pet food products featuring high-protein, natural, grain-free, minimally processed and raw pet food.
"We are thrilled to celebrate this milestone with our associates and the community of El Paso, Texas," says Brian Amkraut, executive vice president, store operations, services, supply chain and real estate, for PetSmart. "At a time when the retail world is dramatically changing and many retailers are closing stores, we are proud of our store expansion efforts. We continue to focus on meeting the needs of pets and pet parents alike, and a key element of that strategy includes expanding our brick-and-mortar footprint to be the most convenient, best-in-class retailer."
PetSmart, Inc. is the largest specialty pet retailer of services and solutions for the lifetime needs of pets. The company operates more than 1,500 pet stores in the United States, Canada and Puerto Rico, as well as more than 200 in-store PetSmart® PetsHotel® dog and cat boarding facilities. For more information, visit www.petsmart.com.
SOURCE: PetSmart, Inc.