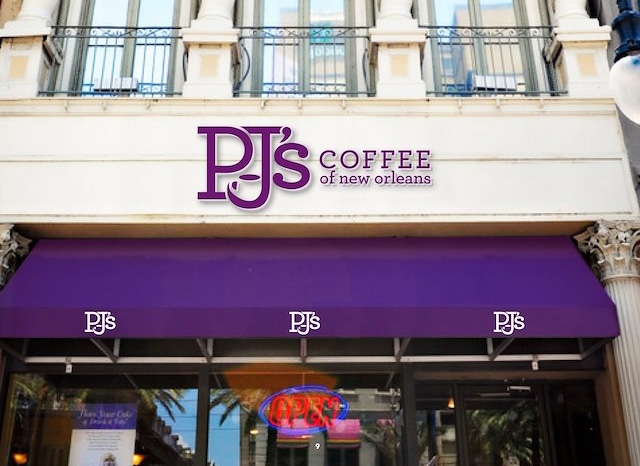 Silver Spring, Md. — PJ's Coffee of New Orleans, a New Orleans-based coffeehouse, has signed a multi-unit agreement to bring five locations to Maryland, northern Virginia and Washington D.C. within the next 4 years. The first location is projected to open in mid-October in Silver Spring, Md.
"PJ's Coffee is a household brand name in the South, which is quickly being recognized nationally," says franchisee Deepak Shrestha. "We are confident that PJ's Coffee will be well-received in the Mid-Atlantic communities as it becomes a neighborhood staple and continues to expand its footprint nationwide."
PJ's Coffee serves a wide variety of coffees using only the top 1% of Arabica beans, as well as organic tea and fresh breakfast pastries. PJ's produces a coffee that is two-thirds less acidic — a process pioneered by PJ's Coffee founder, Phyllis Jordan, decades ago.
"Expanding our reach nationally has been a goal of PJ's Coffee for some time. The addition of the Silver Spring, Md., location is a defining step toward that goal for the brand," says David Mesa, executive vice president and chief development officer of PJ's Coffee. "We have a high level of confidence in this franchise group's ability to represent and grow the brand in this region, and look forward to the addition of more locations."
Additional target development areas throughout the Mid-Atlantic with viable franchising opportunities include Maryland, Virginia and Washington, D.C. PJ's Coffee aims to add 40 locations throughout these areas over the next 10 years.
PJ's Coffee of New Orleans was founded in 1978 by Phyllis Jordan, a pioneer in the coffee industry. The coffeehouse was acquired by Ballard Brands in 2008. As the company celebrates its 40th year as an established brand, it continues to remain an authentic coffeehouse with a New Orleans spirit. PJ's Coffee has more than 100 locations open and operating nationally and internationally.
SOURCE: PJ's Coffee of New Orleans