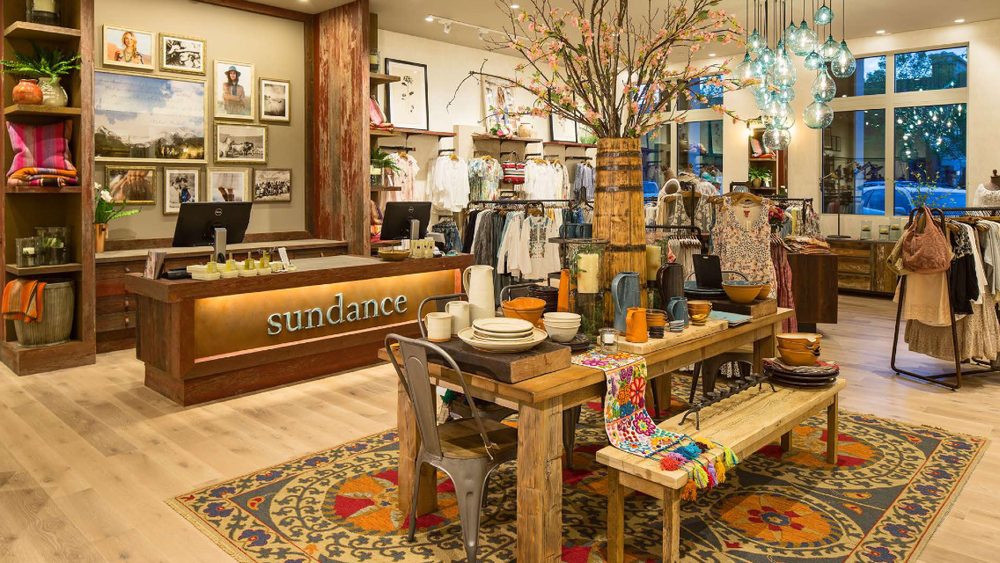 Salt Lake City — Sundance, a premier lifestyle retailer of women's and men's apparel, footwear, jewelry, accessories, art and home décor, has opened its newest store in San Diego. This store, located in Westfield University Town Center, opened in November 2017.
The opening of the Westfield University Town Center Sundance Store continues the company's recent retail expansion. Since August 2015, Sundance has opened stores in Edina, Minn.; Dallas; Southlake, Texas (pictured here); Scottsdale, Ariz.; Tigard, Ore.; Atlanta; and Leawood, Kan., adding to its existing legacy stores in Park Meadows, Colo., and Corte Madera, Calif.
Robert Redford, the famed actor, director and visionary of independent filmmaking, founded Sundance Catalog in 1989 to promote the works of artists and craftspeople from across the country and around the world. From a small operation run out of the attic of the old Sundance Village firehouse, Sundance has grown to become one of America's preeminent lifestyle retailers. Sundance headquarters are located in Salt Lake City.
For more information, visit www.sundancecatalog.com.
SOURCE: Sundance