Los Angeles — FAT (Fresh. Authentic. Tasty.) Brands Inc., parent company of Round Table Pizza, Fatburger, Buffalo's Express and 14 other restaurant concepts, has inked a new development deal to open 80 new franchised locations in Texas. In partnership with Brame Holdings LLC, 40 Round Table Pizza restaurants and 40 co-branded Fatburger and Buffalo's Express locations will open over the next 10 years with the first units slated to open in 2023.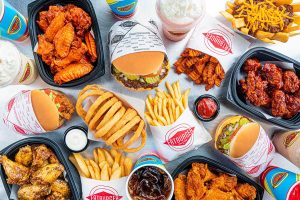 "Texas is a priority growth market for Round Table Pizza and Fatburger and Buffalo's Express as the concepts fulfill a growing need for high-quality, authentic pizza, burgers and wings in the state," says Taylor Wiederhorn, chief development officer of FAT Brands. "We've seen this in the Dallas market for both Fatburger and Round Table Pizza and are pleased to have a committed partner like Brame Holdings LLC to spearhead significant expansion in new markets throughout Texas for the brands."
For more information, visit www.roundtablepizza.com, www.fatburger.com and www.buffalos.com.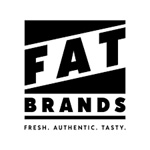 FAT Brands is a leading global franchising company that strategically acquires, markets and develops fast-casual, quick-service, casual dining and polished casual dining concepts around the world. The company currently owns 17 restaurant brands: Round Table Pizza, Fatburger, Marble Slab Creamery, Johnny Rockets, Fazoli's, Twin Peaks, Great American Cookies, Hot Dog on a Stick, Buffalo's Cafe & Express, Hurricane Grill & Wings, Pretzelmaker, Elevation Burger, Native Grill & Wings, Yalla Mediterranean and Ponderosa and Bonanza Steakhouses, and franchises and owns over 2,300 units worldwide. For more information, visit www.fatbrands.com.
SOURCE: FAT Brands