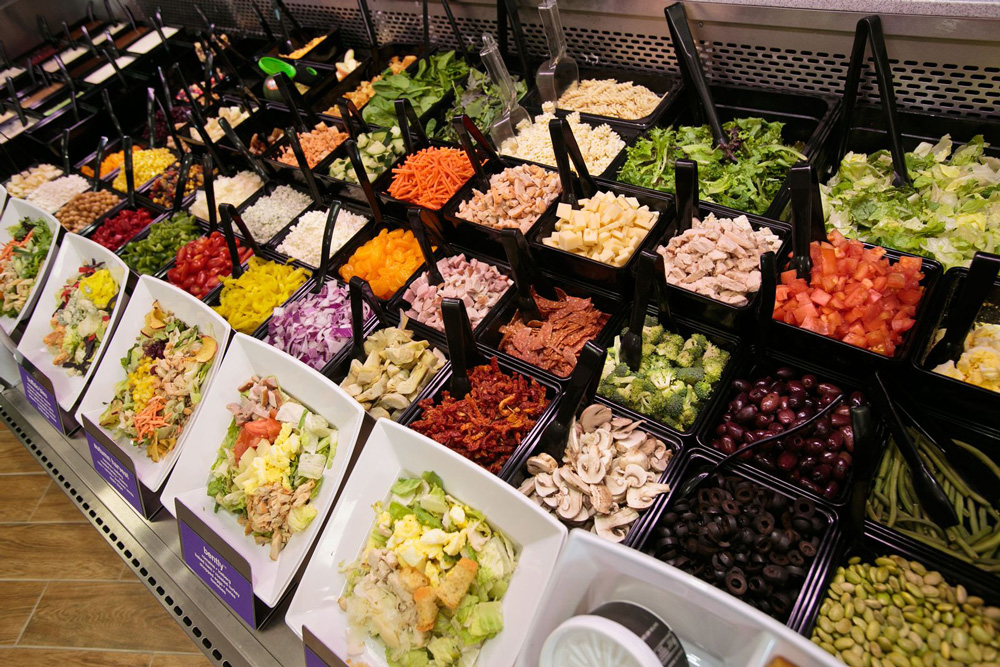 Philadelphia — America's original fast-casual salad concept, Saladworks first opened in 1986 and launched its first franchised location in 2001. After opening its 100th location in Howard Park, Md., on January 6, 2020, Saladworks now plans to expand in Ohio.
"The state of Ohio offers us a great opportunity for organic growth," says Eric Lavinder, vice president of franchise development. "Not only does it provide an adjacent territory to our market in Pennsylvania, but Ohio is also an extremely business-friendly state with responsible rent, market rates and great minimum wage."
According to Lavinder, Ohio offers the perfect balance of a large population and minimal competition. With multiple primary markets such as Cincinnati, Columbus and Cleveland, Ohio gives Saladworks the chance to expand into high-density areas that don't have the same competition and reputation as over saturated areas like New York City or Los Angeles.
"There is no other fast-casual, create-your-own salad concept in the Ohio area," says Lavinder. "While the bigger cities are extremely competitive, there are not a ton of healthy concepts in Ohio's markets. The state includes at least four cities that have been able to fly under the radar in terms of national recognition but still be incredibly successful for franchises."
The four main cities that Saladworks has isolated as target markets are Cleveland, Columbus, Cincinnati and Dayton. According to Lavinder each of these cities is expected to successfully house 12 to 15 potential markets, many of which may have more than one restaurant.
"In the cities such as Columbus, there is a huge population of college-educated and Millennial customers," says Lavinder. "The younger generation is moving toward plant-based and health-conscious foods."
Saladworks has opened its first Ohio location inside of Columbus' JP Morgan Chase corporate office.
The fresh salad brand is set up for optimal efficiency and ease for franchisees looking to open new restaurants. A no-cook model results in lower overhead because there is no need for a grill, hood or fryer. From a real estate standpoint, franchisees don't have to worry about finding a second-generation restaurant to convert and instead can choose from a conveniently wide range of locations.
Growing through franchising, Saladworks is on pace to double in size, with 200 locations planned to open by the end of 2020. The company is expanding its franchise unit count through both traditional restaurant locations and non-traditional venues such as airports, military bases and universities. The brand plans for expansion into new markets including Minnesota, California, Florida, Colorado, Rhode Island, Indiana and Arkansas.
For more information, visit http://saladworksfranchising.com/.
SOURCE: Saladworks
classic-editor-remember:

classic-editor

abkw-text:
Tagged under