— Interview with Carmine J. Esposito —
R&R: Where are you based, and how long has the company been in business?
Carmine J. Esposito: National Waste Associates was founded in 1997 and is now headquartered in Glastonbury, Connecticut. However, it all started back in the days of my great-grandfather who was collecting trash in New York with a horse and buggy. I am the fourth generation of my family who have been in the waste disposal business.
R&R: How long have you been in the industry and with the company?
Esposito: It is a bit hard to say — I was raised in the business from a young boy going to work with my father on weekends, then progressed to doing almost every job in our companies, and then I went full time 31 years ago. Along the way, we founded NWA where I have been for 22 years.
R&R: What trades/services do you offer retailers and restaurants?
Esposito: In addition to waste and recycling, NWA offers full-service management of the waste stream and related services: waste stream auditing, zero waste services, servicing of peak season and temporary solutions, renovation/remodeling roll-off service, portable toilet service, storage box rentals, grease trap cleaning, yellow grease reclamation service, hood cleaning, etc. We also monitor recycling legislation, something our competitors don't usually cover. We ensure both the front- and back-of-house are in compliance at all times with all federal, state and local recycling regulations.
R&R: In what regions of the country do you conduct most of your business, or are you nationwide?
Esposito: We cover all the U.S. including Alaska and Hawaii as well as Canada and Puerto Rico.
R&R: What makes your company's "signature service" stand out?
Esposito: NWA is not your typical waste removal company. We are a managed services company that handles all of the waste and recycling vendors at our customers' locations (from soup to nuts) as well as serving as a single point of contact for each of our clients' locations and a whole bunch of support in between. Our mission is to see how much we can save our customers from what they are currently paying and, equally as important, how to control their costs thereafter. Unlike other companies, we don't 'set it and forget it,' nor do we have a set price list. We go out and survey each locale to get the lowest possible rate in each and every market from reliable vendors. But our savings model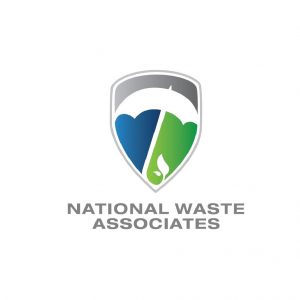 doesn't stop there — that is just the start. Over the life of the contract we continually survey each location to make sure they are right-sized and that their containers are getting picked up when full and only as frequently as needed, especially as our client's business level changes. Additionally, our team audits every single invoice to make sure the haulers are adhering to our contracted prices, and we only accept increases or added fees that are within our strict guidelines. I can't stress enough the importance of this as it takes a lot of resources to effectively manage. On the other side, our dedicated account managers get to closely know the locations and their nuances and work with each location. We also have a Zero Waste certified compliance expert who helps clients reduce their waste, keeps up to date with the constantly changing recycling legislation, and ensures all locations, no matter where, are in compliance. Finally, we have our executive team that hosts quarterly meetings with our clients as well as an annual business review with our clients' upper management.
R&R: What kind of feedback do you receive from clients?
Esposito: We recently conducted our annual client survey in which our customers rated their overall satisfaction with NWA 4.5 stars out of 5. We are very proud of this rating and work hard to maintain that level of satisfaction. During our quarterly review sessions, the majority of our customers tell us they are extremely happy that we 'have their backs' and 'keep them out of the kitchen.' They are always very complimentary and they appreciate how our teams work on their behalf.
R&R: Why should owner/operators choose your company to be their next vendor partner?
Esposito: Candidly, we treat our clients' waste removal costs as if they were being paid out of our own pockets. We believe in what we can do, and we work very hard at it regardless of the size of the client. We care about every client, work meticulously to maintain high service levels and are responsive to clients' needs. Our mission is to contain and reduce costs. This approach always puts our customers first, which, in turn, results in lasting partnerships. We aim to take the burden of managing waste and recycling off clients' shoulders — and they resoundingly tell us how much they appreciate that.
R&R: How many retail/restaurant clients do you have, and is that sector growing for you?
Esposito: The restaurant and retail verticals represent about 33% of our customer base, and it is growing for us. We recently signed a large restaurant chain based in Denver. We currently service numerous companies who are in the top 50 for franchisees and are in negotiations with several others. We are experienced in working with both large and small retail chains.
R&R: Many traditional retailers, in particular, are downsizing their portfolios. Overall, restaurant/hospitality is growing. What other trends are you seeing? What is your advice for FMs?
Esposito: We see a high level of M&A in the restaurant arena. After that, the biggest trend we are seeing is in recycling legislation and how that impacts these segments from operational and cost perspectives. Composting and dual-stream recycling are becoming large movements; many cities are adopting regulations that not only affect the back-of-house operations but front-of-house as well. California, especially, is on target for 2020 with hefty requirements that will be a challenge for many retail and restaurant facilities. Vermont is another state that has recently passed similar restrictive laws.
Our advice to FMs is to make sure they are partnering with a waste management company that is on top of changing regulations. The consequences for non-compliance can cost hundreds of thousands of dollars.
R&R: What predictions do you have — for your company, your industry or both — in 2020?
Esposito: Our outlook for 2020 is extremely positive; however, there will be more challenges than ever as the world becomes more complicated and more demanding. We think that plays to our strengths. As the retail and restaurant geographical markets grow and change, NWA plans to be a step ahead. We plan to find innovative and more efficient solutions to the shifting needs of our clients across all market segments, and provide better means in which we can affect their bottom line.
— This article originally appeared in the December 2019/January 2020 "Signature Vendor Spotlight" issue of Retail & Restaurant Facility Business magazine. For more information on upcoming "Signature Vendor Spotlight" opportunities, please email Associate Publisher Scott Royal at [email protected] or call 404-832-8262.
classic-editor-remember:

classic-editor

abkw-text:
Tagged under