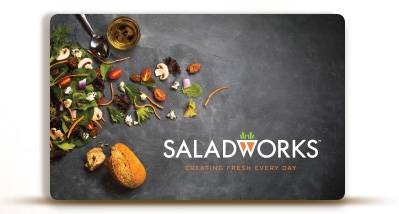 Atlanta — Saladworks, the nation's leading salad-centric franchise brand, has opened its first Atlanta-area location, with extensive plans to develop the market, perhaps with at least 20 locations. Atlanta-area markets under consideration include Sandy Springs, Alpharetta, Buckhead, Midtown and Perimeter. The company hopes to have at least a dozen stores open in the next 3 years.
"Atlanta's market energy and consumer demographic are the perfect scenario for Saladworks to launch aggressive restaurant development, a brand new menu and an updated layout as part of the next evolution of our concept," says Patrick Sugrue, Saladworks' CEO. "On a personal level, it's wonderful to come back to the place where I spent a better part of my life and had the great fortune to raise my children. It's a coming home of sorts, and I'm really excited to bring Saladworks to Atlanta."
The new Atlanta location, along with the new menu, will boast a smaller footprint, new consumer flow, increased good to go ordering and pickup options, varying forms of seating including outdoor tables and communal areas, and convenience outlets for consumers. The new option for a smaller footprint appeals to the company's franchisees and is indicative of a constant focus on franchisee profitability.
SOURCE: Saladworks
Tagged under