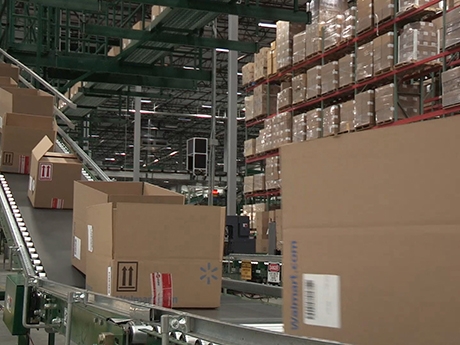 Bentonville, Ark. — Sam's Club, a division of Wal-Mart Stores Inc., will close 63 club locations across the country. The company will convert up to 12 of the impacted clubs into e-commerce fulfillment centers in efforts to speed delivery of online orders.
In addition, the company's legal name will become Walmart Inc. effective February 1, 2018 to reflect its growing status as an omni-channel retailer.
Sam's Club is a retailer that offers wholesale sizes and prices to individual buyers who purchase a membership to the store.
"Transforming our business means managing our real estate portfolio, and Walmart needs a strong fleet of Sam's Clubs that are fit for the future," says John Furner, president and CEO of Sam's Club.
After the closures are completed over the next few weeks, Sam's Club will operate a total of 597 locations nationwide. A list of affected stores was not disclosed.
A facility in Memphis, Tenn., will be the first club to be converted into an e-commerce center.
In addition to focusing on its e-commerce business, Sam's Club is expected to improve its grocery selection and private-label offerings, according to national media reports. Competition from Costco and BJ's Wholesale Club was cited as reasoning.
Arkansas-based Walmart also reportedly raised the hourly minimum wage for its U.S. workers to $11 and improved benefit offerings such as parental leave.
— Kristin Hiller
Tagged under