Houston — Shipley Do-Nuts, a fast-growing franchisor of a leading do-nut, kolache and coffee concept, has named Flynn Dekker as its new CEO. Dekker succeeds Clifton Rutledge, who will return to the company's board of directors.
Dekker most recently served as CEO of Bonchon, a global franchisor of Korean chicken restaurants with more than 420 locations spanning nine countries. Before joining Bonchon, Dekker served as chief marketing officer of Wingstop Restaurants. Dekker has 30-plus years of executive leadership experience in the restaurant and retail industry.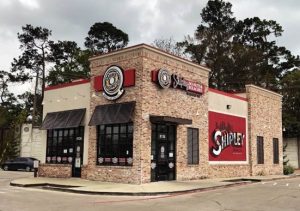 "Flynn is an exceptionally strong leader and brings an impressive background across numerous executive roles, and his experience and talent will help to continue driving significant growth in the business through new unit expansion, same-store sales growth and enhanced operations," says Robert Strauss, senior managing director at Peak Rock Capital and member of the Shipley board of directors. "We are also grateful for Clifton's leadership over the past 2 years as he drove transformational growth at Shipley. We look forward to his continued contributions on the board as Flynn takes the lead as CEO."
Since 2021, Shipley has added over 200 units to the development pipeline and executed multiple strategic initiatives to accelerate growth, including launching online ordering, rolling out new branding and establishing a new systemwide coffee program.
Founded in 1936, Houston-based Shipley Do-Nuts is a leading do-nut restaurant franchisor and manufacturer of specialty food products. Shipley franchises over 330 restaurants to a diverse group of operators across 12 states. For information, visit www.ownashipleydonuts.com.
SOURCE: Shipley Do-Nuts