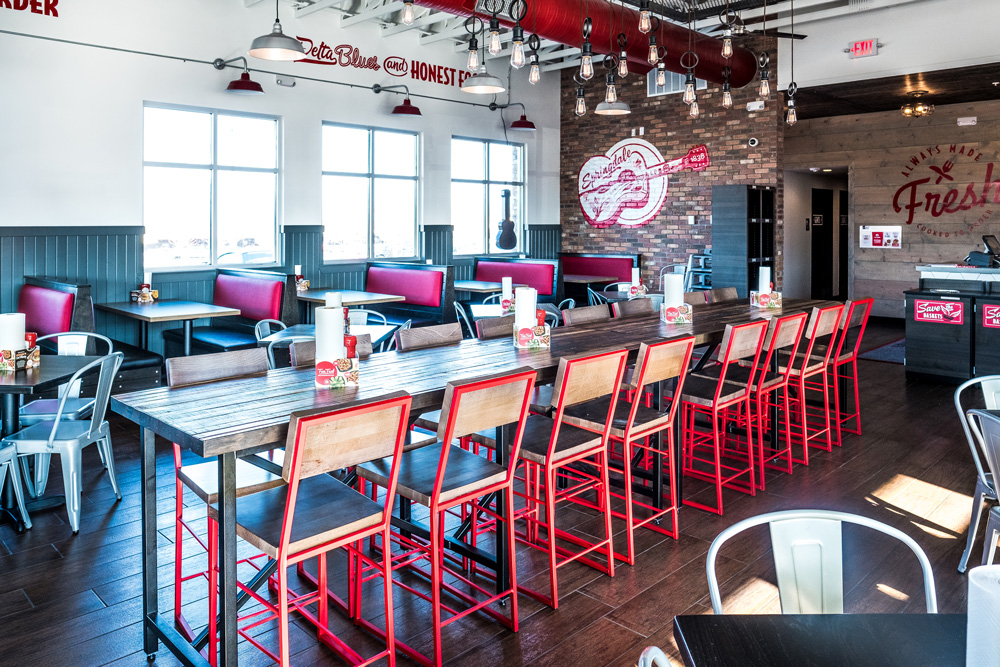 Fayetteville, Ark. — Slim Chickens made brand history in 2021 by closing out the year with more signed development deals and openings than ever before.
The past year, the brand celebrated a number of milestones including its 150th store opening, entered 65 new markets with development deals and had close to 40 openings. It also inked 350 signed agreements, bringing the total units in development to 750. On top of the rapid franchise growth, Slim Chickens also had a 25% positive comp store sales growth — in fact, the brand has had a 43.9% increase in comp store sales growth over the last 4 years.
"This has been Slim Chickens' best year yet and we could not be prouder of the immense growth that we have experienced. It has truly been a team effort — from the dedication of our franchisees to providing a great customer experience to the corporate team continuing to find new ways to elevate the brand," says Jackie Lobdell, vice president of franchise development at Slim Chickens. "We are already slated to open over 60 locations in 2022, and can't wait to see what else the new year holds for Slims."
Slim Chickens received several awards throughout 2021 including being named the Breakout Brand of the Year by QSR Magazine.
Slim Chickens, a leading fast-casual franchise which features dine-in and drive-thru in the better-chicken segment, first opened in 2003 in Fayetteville, Ark. Today, there are more than 150 Slim Chickens locations open and 750 restaurants in development. The brand recently launched a strategic multi-unit franchise growth initiative to reach 600 units in 10 years. For more information, visit www.slimchickensfranchise.com.
[EDITOR'S NOTE] To read our cover story on Slim Chickens from the July 2020 issue of Retail & Restaurant Facility Business magazine, please click here.
SOURCE: Slim Chickens
classic-editor-remember:

classic-editor

abkw-text:
Tagged under