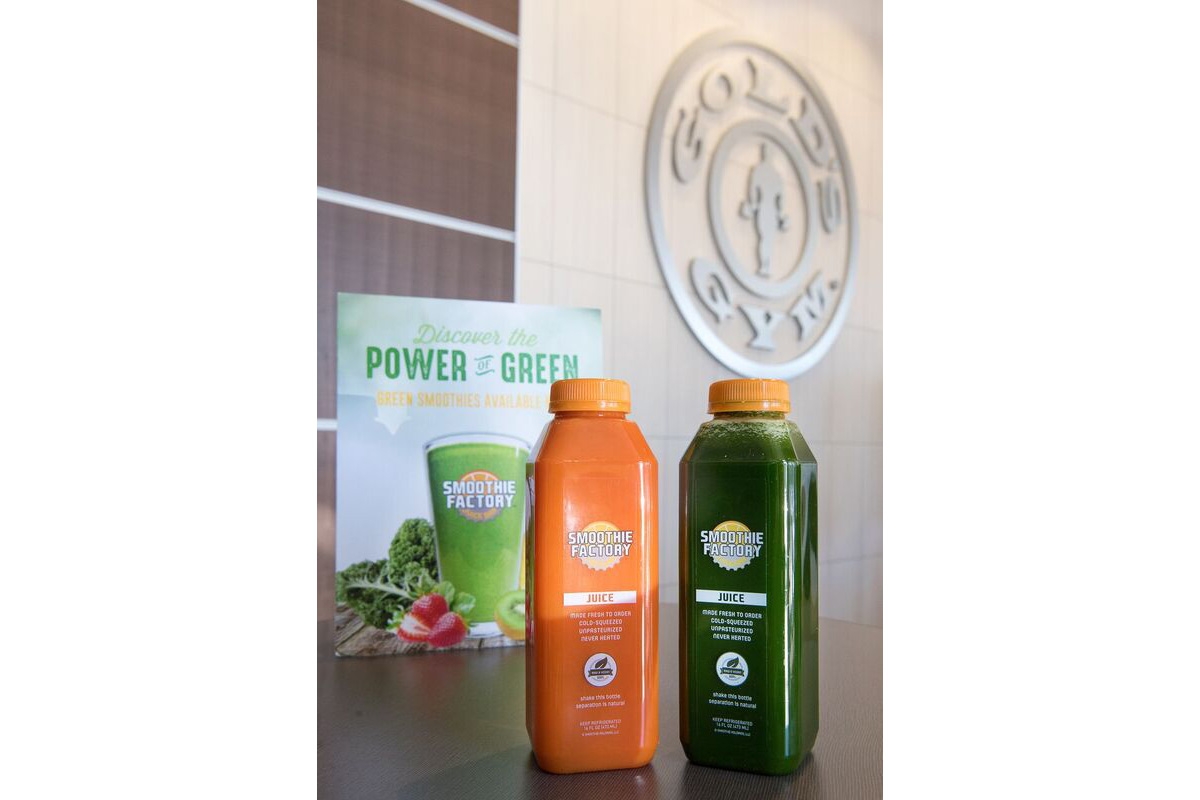 Dallas — Smoothie Factory and Gold's Gym, both Dallas-based companies, have entered into an agreement to test several Smoothie Factory locations inside select Gold's Gym® locations. The first Gold's Gym Smoothie Factory opened in Cedar Park, Texas, in February 2016. The second location is now open in Richardson, Texas, and a third location is slated for later this summer.
"The Smoothie Factory was founded by U.S. Olympian James Villasana with the goal of catering to athletes who take their workout and nutrition program seriously," says Jim Notarnicola, chief marketing officer of Smoothie Factory. "By teaming up, we are creating a great opportunity for both brands to offer Gold's Gym members an enhanced workout and nutritional experience under one roof."
Gold's Gym is one of the most recognized gym chains in the world offering members the latest equipment and services, including group exercise, personal training, cardiovascular equipment, group cycle, Pilates and yoga.
"Gold's Gym was particularly interested in Smoothie Factory's latest expansion into fresh squeezed fruit and vegetable juices and easy-to-operate modular design which can be efficiently incorporated into our Gold's Gym member services area," says Jeff Gloor, national retail director for Gold's Gym.
The first Smoothie Factory location opened in Carrollton, Texas, in 1996 and was acquired in 2014 by Smoothie Holdings, LLC, whose parent company, BRIX Holdings, LLC, is an innovative multi-concept franchising company. For more information, visit www.smoothiefactoryfranchise.info.
Launched in 1965, Gold's Gym now has more than 700 locations in 38 states and 23 countries. For more information, visit www.goldsgym.com.
SOURCE: Smoothie Factory
Tagged under