Preparing your retail center for spring.
By Ken Hutcheson
As temperatures start to warm up and thawing begins, retailers across the country are thrilled to say bon voyage to winter. For some regions, particularly in the Northeast and Midwest, this winter proved to be a retailer's worst nightmare. With above freezing temperatures and blizzard-like conditions, it was difficult to get shoppers to move away from their computers and mobile devices and to physically go into the stores. Keeping parking lots and sidewalks clean and safe was another challenge retail property managers faced this winter. Now that winter has officially come to an end, it's time to prepare your landscapes for spring.
Below are some simple tips to ensure your landscape is prepared for the upcoming season.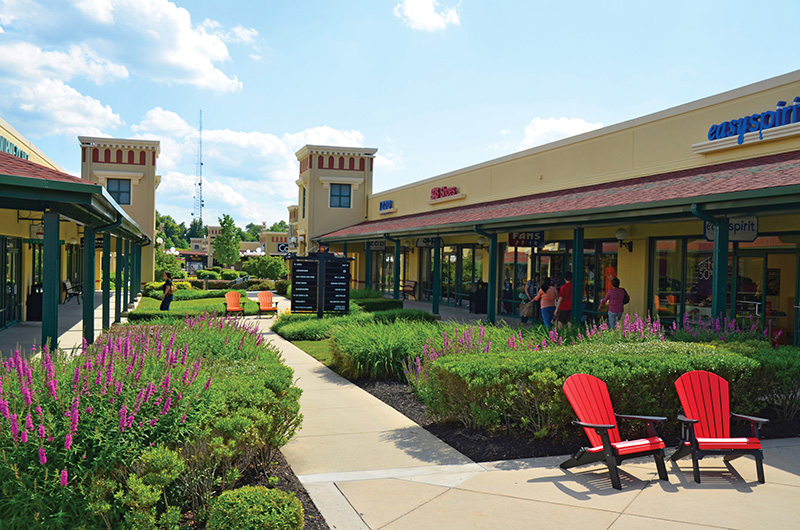 Importance of Curb Appeal
Retailers know that their center's year-round curb appeal is extremely important in attracting the right customers to their business. Because of this, property managers need to focus on creating a visual landscape that aligns with their store's brand image. For example, big box retailers like Walmart, Home Depot, Lowe's and Costco aren't trying to give off the impression that they're competing with high-end retailers. In other words, they're unlikely to create impressive annual displays or invest in high maintenance landscapes . If it weren't for city ordinances that make it mandatory to have some vegetation, these retailers likely wouldn't have any at all. Low cost and low maintenance landscapes are the ideal gardening solution for these types of stores.
On the other hand, if you're a property manager for a high-end retailer or retail center, the costs associated with your curb appeal are going to be more expensive. Centers that include retailers and restaurants like Nordstrom, Bloomingdale's, The Cheesecake Factory and California Pizza Kitchen have a certain look and feel about them. Property managers should work with their contractors to plant more extravagant flower displays and infuse island trees throughout the parking lot. While the costs are going to be higher to do this, it's more important to meet the expectations of your customers.
Creating a Plan
Now it's time to get down to the dirty work and prepare your landscape for spring. Creating a maintenance schedule and renovation plan with your contractor in advance is the best way to not only keep your landscape in sync with the rest of the property but also to create a clean and safe environment all season long.
For example, when a landscape architect first created the retail center's landscape, they likely had a long term vision in mind. Since landscapes are constantly growing and evolving year after year, it's important to work closely with your contractor to protect the landscape's original design. Working with your contractor on this part of the process will also help you stay on the same page should there be any potential problems down the road.
Having your contractor visit the site at the beginning of the season is also important for planning spring cleanup and assessing any damage. For example, they should check for insect and disease issues, trim and prune vegetation as needed, and repair any damaged irrigation components. While spring cleanup varies by region, this part of the process shouldn't take too long, as all landscapes should have been treated during fall prep.
During this time, you will also need to plan out when "non-routine" services are going to take place. Since services like agronomics, fertilization, pest control, pre-emergent pest control and irrigation must happen while retail plazas are closed, you will need to work with your contractor to designate a particular time.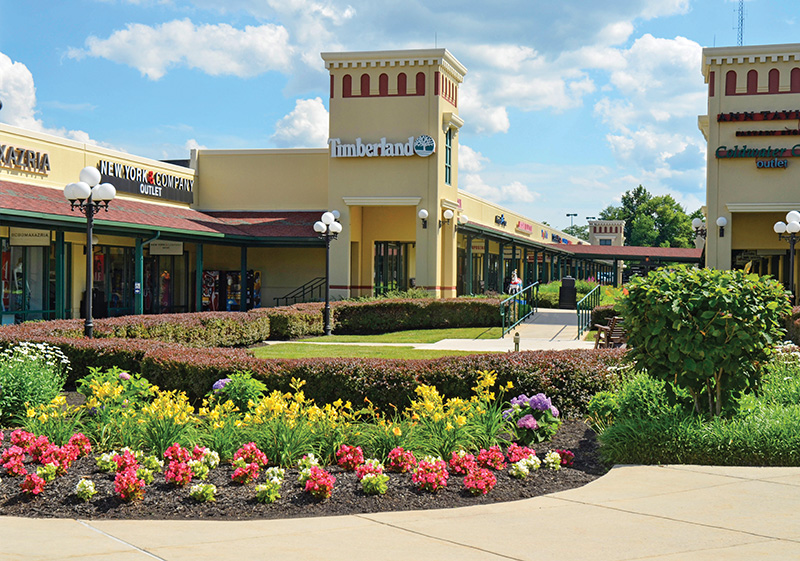 Additional Services
The last item remaining on your spring checklist is to ask your landscaping company about all of the additional services they provide. It's not uncommon for property managers to hire other third-party companies to carry out services that your landscaping company could easily take care of.  Tasks like parking lot sweeping, parking lot maintenance, pressure washing and porter services may be covered by full-service landscaping companies.
Your contractors also make the perfect candidates to carry out these additional services because they have the most experience working on your property. Not only do they know every inch of the retail center, but often serve as the eyes of the property. For instance, since most property managers aren't located on-site, the landscapers are the ones who notice when something needs fixing, such as cracked asphalt, a broken street light, a pothole, etc. In addition, your contractor is already aware of aspects of the property that can become risks during repairs (i.e. traffic patterns and irrigation systems).
Consolidating your landscaping and property needs by working with just one company can tremendously help property managers stay organized and efficient. By avoiding hiring multiple companies to carry out different services, you will save both time and money. Since your landscapers are there already before the retail centers open, or after they've been closed, it's easy for them to carry out extra services on a regular basis. Also, if they notice a potentially hazardous situation like an uneven hardscape surface, they can act quickly and repair it.
Budget
Before your spring preparation can be finalized, the budget needs to be addressed. Yes, discussing money can be awkward in any situation, but it's important for your relationship with your contractor to be bold enough to speak out about your budgetary needs. This way the property manager and landscaping professional can effectively prioritize and set the right expectations.
Now that your spring plan is in place, it's time to execute. Ask your contractor to identify a main point of contact who will be working on your retail center on a regular basis. This way you have one person to go to if you have any questions or concerns, which will ensure consistent communication and service. RFB
— Ken Hutcheson is president of U.S. Lawns, a wholly-owned subsidiary of the ValleyCrest Landscape Companies. He may be reached at [email protected]