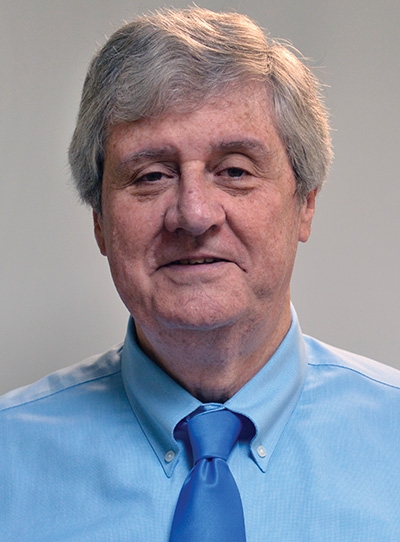 Enhancing customer-product interaction and theft deterrence often requires customizing equipment to meet retailers' unique needs.
By John Mangiameli
To compete with online competition, brick-and-mortar retailers are engaging customers by offering greater "hands on" interaction with products in-store such as high-end shoes, clothing, handbags, power tools and smartphones that customers want to touch, try on or otherwise evaluate in person.
Whether customers want to get the feel of a high-end handbag, feel the balance of a power tool in hand or open apps on the latest smartphone, the in-store interaction with the product can be essential to making the sale.
However, retailers also cannot allow thieves to walk off with expensive merchandise. As such, anti-theft devices must allow customers to interact with products while providing adequate protection against sophisticated criminals willing to cut through security/alarm cables, steal attached batteries or simply go for the quick "grab and dash."
This challenge becomes even more difficult when new technologies are displayed — take, for example the latest virtual reality glasses, drones and smart home devices — or there are issues with limited merchandising space or the store's layout.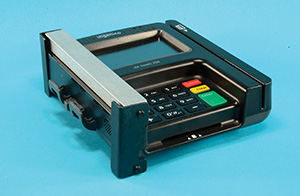 When this occurs, many retailers require more customized anti-theft solutions to stay ahead of the customer — and also the thieves. This can include mechanical modifications to accommodate the size and number of items protected, varying security cord lengths and retractability, and variations to sensors, consoles, power supply and alarm options.
Customization can even extend to modification of anti-theft equipment to match the branding of products or to facilitate the interaction with the customer.
"Customization is often required to successfully deter theft," says Robert Hirnikl, corporate manager of asset protection at JOANN Fabric & Craft Stores, the nation's largest specialty retailer of fabrics and crafts, with over 860 stores. "There will always be new products, new challenges and new technologies, so we need to work with a partner with the flexibility to adapt to the inevitable changes."
When Hirnikl sought to improve the customer experience while protecting high value items like scissors from theft, he turned to an Illinois-based manufacturer of retail product security devices to customize the branding and messaging on the peg hook locks that secure those types of items. This included adding instructions for customers to "see a team member for assistance" when the customer wanted to handle the item.
After successful implementation, the retailer later sought help with another challenge for which there was no immediately apparent solution on the market: deterring thieves from placing inconspicuous devices called overlay skimmers on the store's credit card readers.
In many retail settings, thieves attempt to place overlay skimmers on ATMs, gas pumps and point-of-sale (POS) systems, where credit and debit cards are swiped for payment. When fit over the card reader slot of such devices, thieves can capture the data and "clone" the customer's card, which is then used in fraudulent transactions.
"We didn't want to work with a vendor who would just throw generic equipment at us and say, 'Try this,'" says Hirnikl. "So we challenged them to create a device for us that would prevent an overlay from being put on top of our credit card readers."
According to Hirnikl, the security device manufacturer took their input and the dimensions of their card readers to come up with a device in the price range sought.
The metal anti-skimming device fits over the top and side of card readers to prevent an overlay from being placed on them, while allowing full functionality. It comes with a special security tool for fastening so thieves cannot use regular tools to tamper with it.
"The anti-skimming device fit securely over our credit card reader, which would prevent the overlay skimmers from being placed on the unit," says Hirnikl.
When it comes to retail theft deterrence, device modifications can often be done quickly and inexpensively to suit retailers' needs. Changes can be as simple as lengthening a security cable, or modifying security attachments. They may also be a little more complex, such as customizing sensors or electronic alarms for specific circumstances.
For example, Warehouse Storage & Planning (WSP), a Southern California-based partner and integrator for retail showroom and warehouse fixtures and equipment, had a need to customize security cables for a national hardware retailer.
"The retailer wanted more pegboard real estate to display high margin drill bits, saw blades and tool accessories," says Marty Stevens, a WSP project manager.
According to Stevens, the retailer's gondola system is relatively short with a height of 60 inches. Retailers classically display hand-held items at about 36 inches so customers can easily lift and hold displays in their hands. The items being displayed were power tools that come in all shapes and sizes. With a display shelf height of 36 inches and the power tools above the shelf, little room remained on the pegboard to display the higher margin accessories and disposables on the pegboard behind the power tools.
To address the space issue, the power tool display shelf was lowered to about 12 inches. The lowering of the tool display shelf freed up another 24 inches of pegboard to display the accessory items.
Standard catalog security cables are more often designed to secure items at elevations where people stand while shopping. By lowering the display shelf, the standard catalog lengths of the security cables lacked the length for customer to lift a tool and stand up straight.
The challenge was to develop a longer cable that would continue to provide a theft deterrent and keep the tools near the POP signage. A longer cable would also allow customers to stand up straight.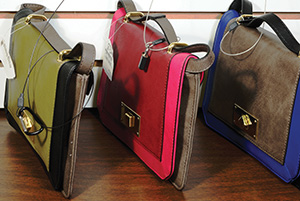 To address the challenge, WSP turned to the retail security device manufacturer.
"[The manufacturer] provided options that were off catalog and allowed for a substantially longer security cable," says Stevens. "The longer cable allowed the retailer to lower its tool display shelf level and gain more premium pegboard space for high margin accessories. As the retailer rolled this out nationwide, it has helped to drive sales and greater profits."
Anti-theft device modifications, when in partnership with retailers, can meet a wide range of goals.
At a high-end department store, for instance, when a thief swept a shelf of designer handbags into a bag and escaped, costing over $20,000 in losses, the retail security device manufacturer provided vital theft deterrence and customer-product interaction with a number of modifications.
In places, this included a padlock to lock down certain handbags, while still allowing them to be picked up. At other places, a lasso tether or a carabiner allowed more freedom of movement but still prevented "grab and run" theft.
Similarly, at a high-end kitchen store, the retailer wanted customers to interact with costly items like specialty knives and espresso machines, without worrying about theft. In this case, the security device manufacturer created a lockable device that could hold up to six power cords in place to prevent the machine's removal from the store.
Smaller items, such as knives, pots and pans, were attached to retractable cords, called recoilers, which extended to allow close examination by customers, but retracted out of sight to a display stand afterward.
When evolving technology forced changes in how electronic devices connect to the Internet, the company has helped retailers to adapt as well. This has involved making changes in how retailers connect functional display units, such as PCs and laptops, to electronic alarm systems designed to deter theft.
"As computer manufacturers got rid of modem ports, we created sensors for Ethernet ports that alarm when the cord is cut or unplugged," says a spokesperson for the manufacturer. "As laptops get thinner and Ethernet ports disappear, we've created USB port sensors."
The manufacturer notes that once the Ethernet or USB cords are plugged into the electronic device and the alarm system, the sensors will trigger an alarm when a change of state, such as an unplugged or cut cord, is detected.
To protect against the theft of not only electronics themselves but also the valuable accessories that accompany them, the company has developed a dual sensor. This can protect, for instance, smartphones and cordless power tools as well as their batteries, along with digital SLR cameras and their removable lenses, so neither portion can be removed without an alarm triggering.
Whether a simple modification or something brand new, retailers will find that customizing anti-theft devices to their specific circumstances can reduce theft, labor and improve the customer's buying experience.
— With more than 20 years of retail security expertise, John Mangiameli is executive vice president at Se-Kure Controls, a Franklin Park, Illinois-based manufacturer of retail product security devices. Email: info@se-kure.com.