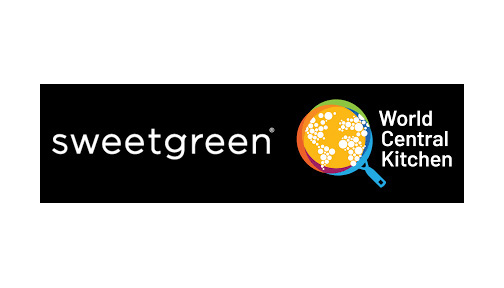 Los Angeles — On April 1, sweetgreen, the seasonal restaurant with the mission of connecting people to real food, launched the Sweetgreen Impact Outpost Fund. The fund was created in partnership with World Central Kitchen (WCK), the international not-for-profit organization founded by chef José Andrés that uses the power of food to heal and strengthen communities in times of crisis.
Through the fund, corporations, sponsors and customers are able to join sweetgreen and WCK's efforts to feed more front line medical personnel working in hospitals, while also helping fund new Outposts in relief sites, including schools, senior centers and in vulnerable and high-risk communities.
"To be able to help share not just nourishing meals with the tireless and brave medical professionals working on the front lines of this crisis, but also the hope, dignity, comfort and care that a delicious and fresh bowl of food represents is an honor, and we are proud to partner with sweetgreen on this mission," says Nate Mook, CEO of World Central Kitchen.
Beginning this month, donations can be made directly to the Sweetgreen Impact Outpost Fund. One hundred percent of the money raised will be dedicated to providing free sweetgreen meals to hospital workers. In the midst of the current crisis, sweetgreen dedicated its Outpost operations and teams to support those on the front lines by creating Impact Outpost, a program that delivers free salads and grain bowls to hospital workers. To date, sweetgreen has delivered over 10,000 meals to hospitals across the country and together with World Central Kitchen they have a goal of serving over 100,000.
"We're so grateful for the hospital workers and medical personnel who are putting others before themselves during this critical time," says Jonathan Neman, co-founder and CEO of sweetgreen. "Through this fund, not only will we provide real food to those who need it, but we'll also add needed hours to our dedicated team members who are creating these meals every day."
Founded in 2007, sweetgreen passionately believes that real food should be convenient and accessible to everyone. Every day, across its 100+ restaurants, its team creates food from scratch, using fresh ingredients and produce delivered that morning. For more information about sweetgreen's response efforts, visit https://www.sweetgreen.com/covid-19-response/.
Founded in 2010 by Chef José Andrés, World Central Kitchen (WCK) uses the power of food to strengthen communities through times of crisis and beyond. WCK has transformed the field of disaster response to help devastated communities recover and establish resilient food systems. Since its founding, WCK has served more than 15 million meals to those impacted by natural disasters and other crises around the world in countries including Albania, The Bahamas, Colombia, Guatemala, Haiti, Mexico, Mozambique, Venezuela and the United States. For more information, visit www.WCK.org.
SOURCE: sweetgreen
classic-editor-remember:

classic-editor

abkw-text:
Tagged under