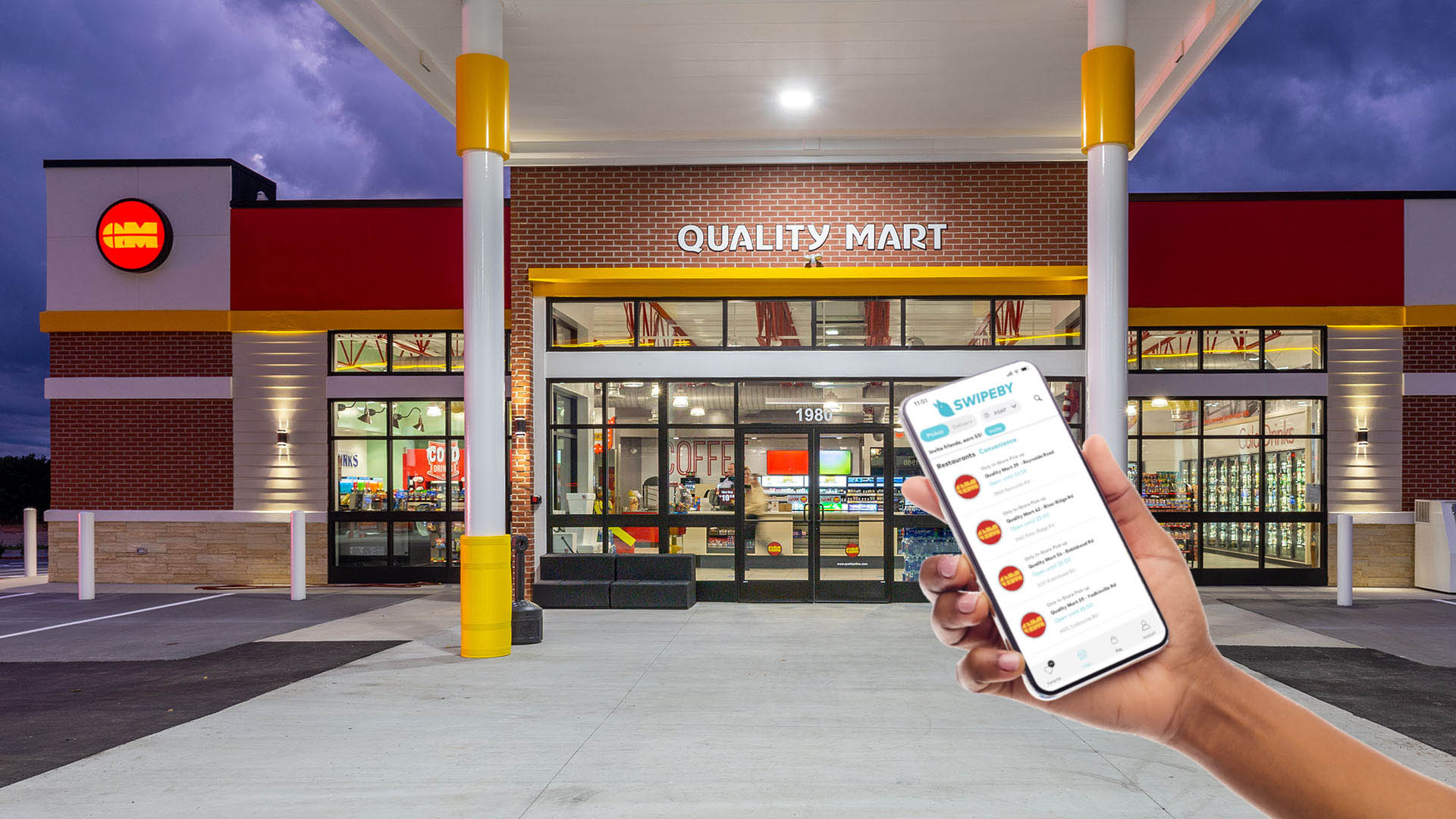 Winston-Salem, N.C. — SWIPEBY, a holistic off-premises platform for curbside, pickup and delivery, has launched an initiative to start deploying its technology platform at convenience stores for ordering and in-store pickup as c-stores work to take back ownership of off-premise purchasing using the ordering platform that has been proven in the restaurant space.
The effort is underscored by a deployment of the platform at Quality Marts in Winston-Salem, N.C., this month and other c-store chains in New England and the West Coast over the next few months. This is the first time this type of retail technology has been deployed with larger convenience store chains, signaling opportunities for SWIPEBY in more retail sectors as demand grows for easier ordering and pickup for consumers.
"It is pretty clear that the trend toward greater demand for ordering-to-curbside pickup due to societal and convenience issues is pushing us to think broader and more outside the box in terms of our type of retail technology," says Carl Turner, SWIPEBY's CEO and founder. "There are so many applications for it and we feel these pilots with large convenience store chains will say a lot to the market. We are excited about starting the Quality Mart pilot and creating an innovative solution for other c-stores."
According to Turner, SWIPEBY has been developing its platform to work in the c-store environment where "convenience" is a key attribute. The SWIPEBY platform helps these small-to-medium-sized businesses competing with food-oriented drive-thrus by providing a geofenced virtual drive-thru solution that will allow convenience stores to acquire customer delivery data to drive marketing efforts with existing and potential customers. It will also allow convenience stores like Quality Mart to open new revenue streams as society becomes more reliant on ordering online and using curbside pickup.
Quality Mart will pilot the SWIPEBY platform at five Quality Mart store locations. "These pilots represent the beginning for us, convenience stores and their patrons in the region and across the nation," says Turner.
Since 1929, Quality Oil Company owns gas stations and convenience stores under the brand names of Quality Mart, Quality Plus and Gogas. Quality Oil is headquartered in Winston-Salem, N.C., and has gas stations and convenience stores throughout the Southeast.
SWIPEBY is a turnkey solution that provides a cost-effective, easy-to-use application for brick-and-mortar businesses to offer virtual drive-thru for their customers. SWIPEBY was founded in 2019 in Winston-Salem, N.C., and opened an office in Miami in July 2021. For more information, visit www.swipe.by.
SOURCE: SWIPEBY
classic-editor-remember:

classic-editor

bs_sponsor_advertiser_id:

109286

bs_sponsor_advertisement_id:

bs_ads_disabled:

abkw-text:
Tagged under