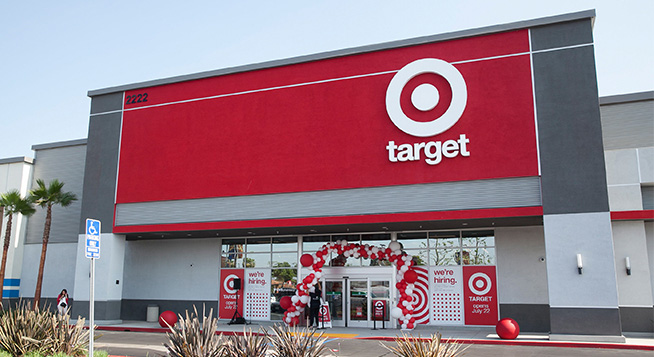 Minneapolis — Target Corporation has made business adjustments to its remodel and new store opening schedule in response to the impact from novel coronavirus (COVID-19).
As the COVID-19 crisis has evolved, the company has been experiencing unusually strong traffic and sales, particularly in its stores and same-day services, as guests rely on Target for essential items like food, medicine, cleaning products and pantry stock-up items. As a result, the company has adjusted the expected timing of some of its strategic initiatives, including new store builds and remodels.
Updated plans for Target's remodel program anticipate approximately 130 remodels in 2020, down from the previous expectation of approximately 300. This will allow remodel projects already underway to be completed and move all other remodel projects into 2021. Similarly, the company now expects to open 15 to 20 new small format stores in 2020, rather than the 36 previously announced. This will allow projects already underway to be completed but move the remaining new store projects into next year. In addition, the effort to incorporate fresh grocery and adult beverages into the company's Drive Up and Order Pickup services is temporarily on hold.
"We are prioritizing the work that's in front of us to support our team, store operations and supply chain as families across the country rely on Target for everything they need in this challenging environment. I want to thank our entire team for their efforts, which have been nothing short of heroic," says Brian Cornell, chairman and CEO, Target. "Over the past few weeks we've experienced an unprecedented surge in traffic and sales, as guests rely on our stores and same-day services. Ensuring we can take care of our team and deliver for the millions of guests who are counting on us remains our top priority."
In addition, Target has raised its industry-leading pay by $2 an hour for its store and distribution center hourly full-time and part-time team members until at least May 2. In addition, the company is offering a new option for team members who are 65 or older, pregnant or those with underlying medical conditions to access paid leave. Target's latest investments include bonuses it is paying out to frontline team members, including, for the first time, bonuses for 20,000 hourly store team leads who manage individual departments in its stores across the country.
Minneapolis-based Target Corporation has nearly 1,900 stores. For the latest store count or for more information, visit www.Target.com/Pressroom.
SOURCE: Target Corporation
classic-editor-remember:

classic-editor

abkw-text:
Tagged under