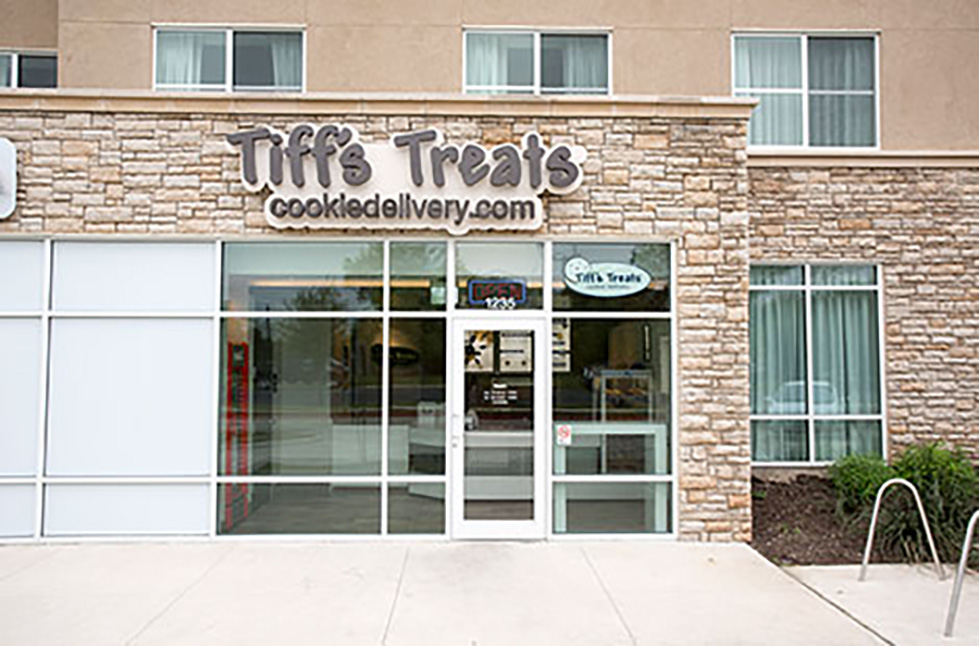 Austin, Texas — Tiff's Treats, the Austin, Texas-based brand that pioneered the warm cookie delivery concept, will open its first Oklahoma store on May 15, 2021. It will be located in Oklahoma City's Bricktown district.
Tiff's Treats is known for fast, contactless cookie delivery with a menu of 11 classic cookie flavors, periodic flavor-of-the-week options and decadent brownies, baked to order and delivered warm with cold milk and ice cream pairing options.
In 1999, Tiffany Taylor accidentally stood up Leon Chen for a date. As an apology, she baked and delivered a batch of warm cookies, and the concept of warm cookie delivery was born. Tiff and Leon, just 19-year-old sophomores at The University of Texas at Austin at the time, opened Tiff's Treats with $20, a cell phone and a dream. Since then, the business has grown to 65 stores in Texas, Georgia, Tennessee, North Carolina and Oklahoma. The founders are now married, and the business continues to grow. For more information, visit www.cookiedelivery.com.
SOURCE: Tiff's Treats
classic-editor-remember:

classic-editor

abkw-text:
Tagged under