Chatham, N.J. — Toastique, a rapidly growing gourmet toast franchise, is wrapping up Q3 with nine new franchise openings — eight of which saw record-breaking grand opening sales. In June, Toastique opened its Chatham, N.J., store, which became the busiest in the system. The brand also opened its first California location in August and had two more openings in July. In total, Toastique now has 20 locations open across the country.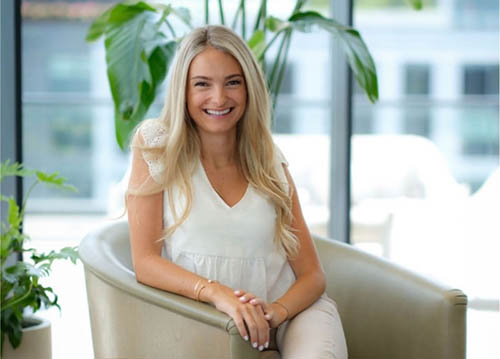 "This quarter has been exceptionally strong for us, and we anticipate this momentum to carry into Q4," says Toastique CEO Brianna Keefe. "We now have a total of 112 units in development across 43 partners, many of which are multi-unit deals. The time has never been better to join the Toastique family."
With so many franchisees joining the system, Toastique has also made sure to focus on optimizing support. The corporate support staff grew by 80% this past quarter, with key hires including Kelsey Forman as a corporate trainer, Taylor Briggs as an operations manager, Tristian Smith as a senior project manager and Jolie Richard joining as a marketing manager.
According to Keefe, a new location is set to open in October in Tampa, Fla., marking Toastique's third location in Florida.
"We're also eagerly awaiting the opening of our fifth Colorado store in Denver and our second Virginia store in Virginia Beach," Keefe continues. "Dallas is on the horizon for Q1 of next year as well, introducing Toastique to Texas for the first time. Lastly, we just closed on a six-unit deal in Westchester."
As the year progresses, Toastique is eyeing several new markets for franchise growth. The brand's expansion strategy for the next year includes entering markets like Nashville, Tenn.; Charlotte, N.C.; San Jose and Los Angeles, Calif.; Michigan; Omaha, Neb.; Austin and San Antonio, Texas; Atlanta; and Las Vegas.
For more information, visit https://1851franchise.com/toastique/info.
Toastique is a gourmet toast franchise founded in 2018 by former D1 collegiate cheerleader Brianna Keefe. With a unique menu that includes toast-focused creations, all-natural smoothies, cold-pressed juices and açaí bowls, Toastique is unlike any other health-focused franchise. After the flagship Toastique location in Washington, D.C., generated over $1 million in sales during its first year of operation, Keefe franchised the concept and has expanded it to include five units open in the D.C. area and over 65 franchise units signed across the country.
SOURCE: Toastique