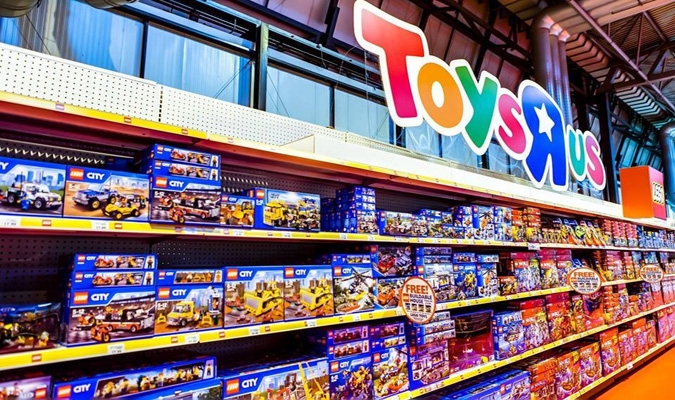 Wayne, N.J. — Toys"R"Us, Inc. has filed a motion seeking Bankruptcy Court approval to begin the process of closing all 735 of the company's U.S. stores, including stores in Puerto Rico. The company filed for bankruptcy in September 2017.
Toys"R"Us also is pursuing a going concern reorganization and a sale process for its Canadian and international operations in Asia and Central Europe, including Germany, Austria and Switzerland. The company's international operations in Australia, France, Poland, Portugal and Spain are considering their options in light of this announcement, including potential sale processes in their respective markets. The company's stores in all these international markets are currently open and serving customers.
In connection with the sale process, the motion the company filed with the Bankruptcy Court included bidding procedures for the Canadian operations. The company also has engaged in discussions with certain interested parties for a transaction that could combine up to 200 of the top-performing U.S. stores with its Canadian operations. While discussions continue on this potential transaction, Toys"R"Us is seeking court approval to implement the liquidation of inventory in all the U.S. stores, subject to a right to recall any stores included in the proposed Canadian transaction.
"I am very disappointed with the result, but we no longer have the financial support to continue the company's U.S. operations," says Dave Brandon, chairman and CEO. "We are therefore implementing an orderly process to shutter our U.S. operations and will pursue going concern sales or reorganizations of certain of our international businesses, while our other international businesses consider their options."
As recently as late January, Toys"R"Us was still hoping to right the ship by announcing 182 stores would close and some would reopen as co-branded Toys"R"Us and Babies"R"Us locations.
"There are many people and organizations who have remained in our corner every step along the way," Brandon says. "I want to thank our extraordinary team members who helped build Toys"R"Us into a global brand. I would also like to thank our vendors who we owe a great deal of gratitude to for their decades of support."
The company and its advisors are working to minimize the impact of the U.S. liquidation on the Canadian and other international markets. A statement from Toys"R"Canada read, in part: "Toys "R" Us Canada remains committed to serving its customers in all of its 82 stores across Canada, which remain open for business in the normal course. Toys "R" Us Canada's business is managed in Canada, operates autonomously from U.S. operations, and continues to be a stable and profitable market leader in Canada. Toys "R" Us Canada has a strong cash and liquidity position and is able to continue business operations without disruption."
Kirkland & Ellis LLP is serving as principal legal counsel to Toys"R"Us, Alvarez & Marsal is serving as restructuring advisor and Lazard is serving as financial advisor.
SOURCE: Toys"R"Us, Inc. and Toys"R"Us (Canada) Ltd.
Tagged under