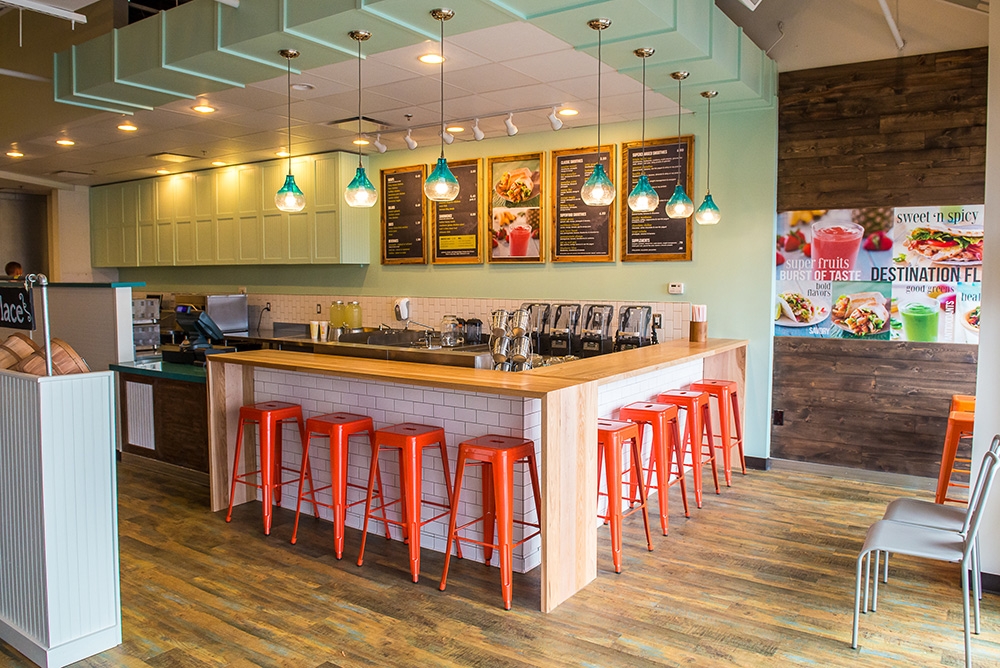 Atlanta — During first quarter 2016, Tropical Smoothie Café, a leading fast-casual café concept, signed franchise agreements to open 36 new restaurants that will expand the sandwich and smoothie franchise into new and existing markets nationwide. Additionally, the brand achieved a 9.5% growth in same-store sales over the first quarter of last year. 
"Tropical Smoothie Café has incredible growth potential, particularly now as we roll out our new mobile ordering and payment app, as well as a new café management tool, that will drive sales, traffic and profitability," says Mike Rotondo, CEO of Tropical Smoothie Café. "It's a great time to be a part of this brand."
This year, the food and smoothie franchise plans to exceed 550 restaurants nationwide. The brand currently has franchise opportunities across the U.S. in markets such as Miami, Philadelphia, Boston, Houston, Dallas-Fort Worth, Atlanta, Columbus, Ohio, and Charlotte, N.C., among others. By 2018, Tropical Smoothie Café plans to have 800 units open across the U.S.
Tropical Smoothie Café's aggressive franchise growth is backed by the entrepreneurs at the BIP Franchise Accelerator, a division of venture capital firm BIP Capital, which invested in the brand in 2010. In addition to Tropical Smoothie Café, the BIP Franchise Accelerator's portfolio includes Tin Drum Asian Kitchen, which has grown to 13 locations in Georgia and Florida.
Founded in 1997, Tropical Smoothie Café is a fast-casual restaurant concept inspiring healthy lifestyles across the country, with over 480 locations nationwide.
SOURCE: Tropical Smoothie Café