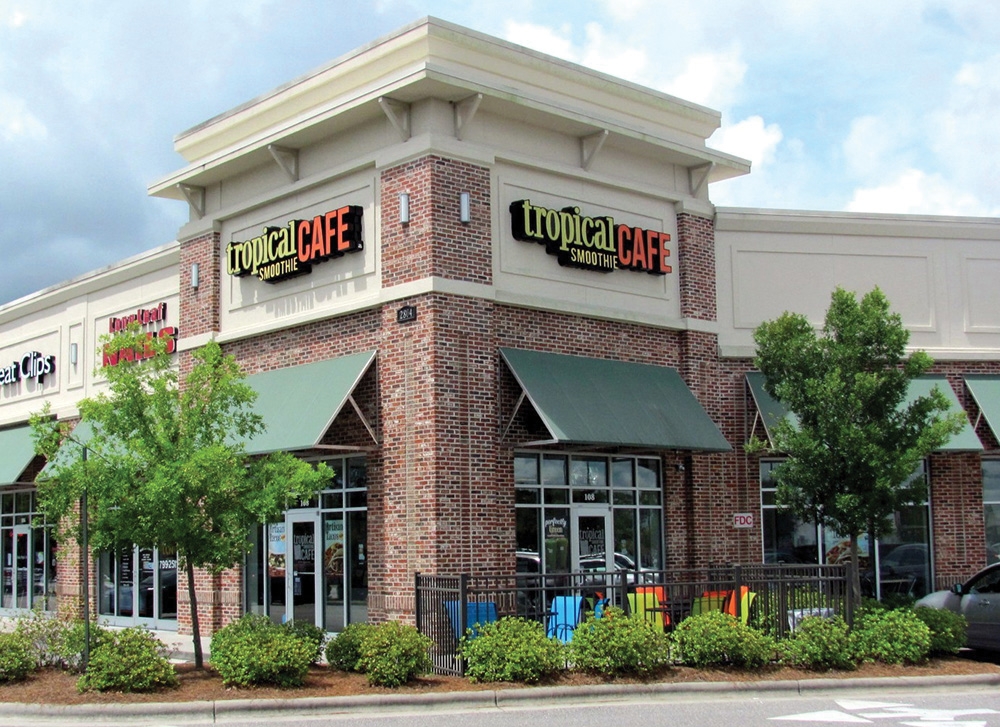 Atlanta — Tropical Smoothie Cafe, a leading fast-casual cafe concept, has appointed five industry veterans to the company's corporate leadership team: Rob Collins as chief marketing officer, Pete Ward as general counsel, Paul Marsden as chief financial officer, Jaime Denney as senior vice president of operations and Cheryl Fletcher as vice president of franchise development strategy.
Over the last several years, Tropical Smoothie Cafe has experienced tremendous success and nationwide expansion, reporting comp sales exceeding 26% over the last 3 years. Additionally, the company has signed 140 new franchise development agreements and opened more than 50 new locations to date in 2017. As a result of this significant growth, Tropical Smoothie Cafe is investing in its corporate leadership to accelerate this momentum.
"Our talented staff is the backbone of Tropical Smoothie Cafe and a huge component of our ongoing success. We know that an investment in our leadership is an investment in our future, and have no doubt that the expertise and knowledge these exceptional industry veterans bring will be tremendous assets as we continue taking the brand to new heights," says Mike Rotondo, CEO of Tropical Smoothie Cafe.
Collins was most recently chief marketing officer for Carmike Cinemas. Ward most recently served as the deputy general counsel and chief compliance/risk officer at Popeyes for over 10 years. Marsden also joins Tropical Smoothie Cafe from Popeyes, where he served as the chief accounting officer. Denney most recently served as the vice president of retail at Aramark for 3 years; an industry veteran, she also spent 15 years at Starbucks in various operational positions. Also from Popeyes, Fletcher previously spent 17 years with the brand.
By 2020, Tropical Smoothie Cafe plans to have 1,000 stores open across the U.S. Its aggressive franchise growth is backed by the BIP Franchise Accelerator, a division of venture capital firm BIP Capital, which invested in the brand in 2010. Celebrating its 20th anniversary in 2017, Tropical Smoothie Cafe is a fast-casual restaurant concept inspiring healthier lifestyles across the country, with more than 600 locations nationwide. For more information, visit www.tropicalsmoothiecafe.com.
SOURCE: Tropical Smoothie Cafe