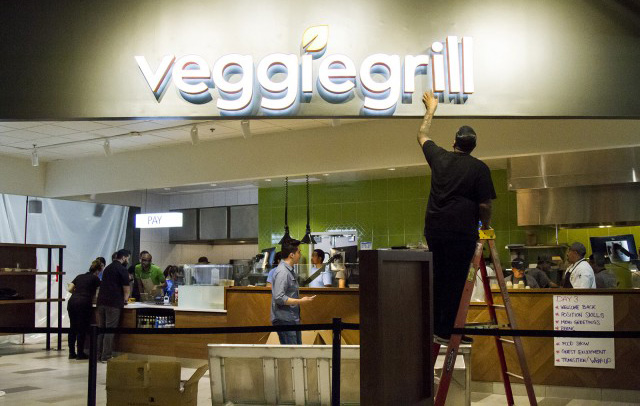 Santa Monica, Calif. — Veggie Grill has partnered with Sodexo Inc., a global provider of food and facilities management, to offer Veggie Grill's plant-based menu at university campuses.
Since its inception in 2006, Veggie Grill has opened 32 locations in California, Oregon, Washington and Illinois. The brand will launch in East Coast markets, including New York City, this year and continue its extensive expansion through partnerships like Sodexo.
"We have strategically opened several of our restaurant locations nearby or on college campuses, including UCLA, UC Berkeley and University of Washington," says Veggie Grill CEO Steve Heeley. "College students are at the forefront of the plant-based movement and they are more mindful about what they eat. We look forward to partnering with Sodexo to serve our plant-based food to a wider audience of university students and faculty."
Sodexo expects to start rolling out Veggie Grill at select college and university locations during the 2019-2020 school year. "Our college customers have asked for more plant-based options. Veggie Grill is the perfect partner to give them what they want. We continually look for ways to provide innovative dining experiences for our college customers," says Don Wood, external partnerships, Sodexo.
Veggie Grill has 32 locations in California, Oregon, Washington and Illinois, and plans to expand across the nation in 2019. For more information, visit www.veggiegrill.com.
Sodexo provides foodservice, accommodations and facilities management services to over 700 universities, colleges and independent schools in the United States. The company partners with more than 40 of America's most popular brands to bring a variety of options to its university locations around the country. For more information, visit www.SodexoUSA.com.
SOURCE: Sodexo
abkw-text:
Tagged under