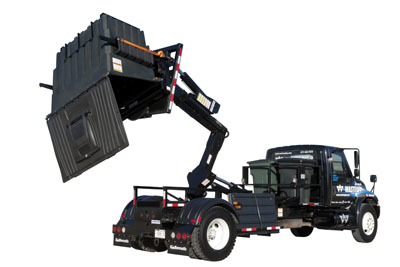 Charlotte, NC—Wastequip has introduced two Galbreath Loaded Container Handlers (LCH) to tour the country as part of its ongoing dealer demonstration program.
Customers interested in a demonstration of Galbreath's Loaded Container Handler should contact Wastequip at (877) 468-9278.
Wastequip is the leading North American manufacturer of waste and recycling equipment with an international network of 24 manufacturing facilities and the most extensive dealer network in North America. The company's brands include Wastequip, Toter, Galbreath, Pioneer, Accurate, Cusco, Mountain Tarp and Parts Place. The Toter division offers a full line of rotomolded plastic carts and front load containers for a variety of applications. On the Web at www.wastequip.com.