One of MIFAB's signature products helps restaurants and retailers keep wastewater clean.
By Lynn Peisner
Commercial plumbing manufacturer MIFAB is known for developing products based on customers' concerns and requests. Solution-based products for building and facility owners are leading rapid expansion plans at the manufacturing and distribution headquarters in Chicago.
The EPA estimates that fat, oil and grease (FOG) cause 47% of blockages in the United States. According to documents from Baltimore's Department of Public Works, more than 600 sewer overflows occurred in one year, discharging 13 million gallons of untreated sewage and sewage-laden water into the Chesapeake Bay watershed.
Restaurants typically employ grease interceptors made of steel and concrete. A study released in 2008 by the Water Environment Foundation found that with a pH less than 5, wastewater in a grease interceptor is so acidic that it meets the EPA requirements for neutralization. Concrete and steel can only stand up to material this acidic for about 5 years before they break down.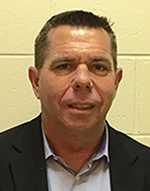 Miami Dade County, which sits on the Biscayne Aquifer, released results of a 2-year study that evaluated the issues FOG has on the environment. As a result of the study, the county released new standards on March 18, 2018, for hydro mechanical interceptors. "Steel and concrete can no longer be used," says Hugh Hornsby, MIFAB's vice president of sales and marketing.
This is where a product such as the MIFAB HDPE hydromechanical and gravity grease interceptor comes in. The same material used for acid waste tanks and fittings, HDPE or high-density polyethylene, is a petroleum-based plastic that has been used for acid waste. MIFAB created a line of HDPE interceptors in a range of sizes.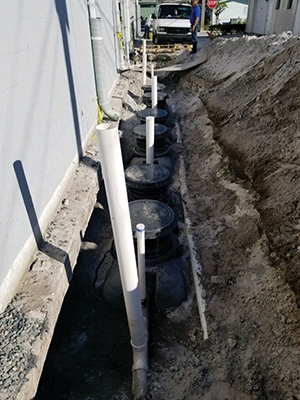 "This is a big part of where our growth is coming from," says Hornsby. "We see changes with codes and with the EPA as something that's going to change requirements for the future. We also talk with restaurants that have been hit with costs ranging from $10,000 to $50,000. Not to mention the cost of having to temporarily close restaurants, hire a contractor with a crane, and know that you will have to replace in another 5 to 10 years. An HDPE interceptor that gives you a lifetime warranty is an insurance policy for the future and an insurance policy for our environment."
By way of example, here's how Hornsby says the city of Tampa, Florida, breaks down the replacement cost of a grease interceptor: A 0- to 100-gallon grease trap costs between $250 and $1,500. A grease trap of 750 to 1,500 gallons costs between $4,000 and $8,500. Labor to install the new trap at $14.49 per hour for four workers for 8 hours comes to approximately $463. A 26,600-pound crane rental costs $1,200.
Teams Build Awareness
MIFAB is a manufacturer that partners with national distributors, such as Ferguson Enterprises, Hajoca, Win Supply and The Morsco Group, as well as local independent plumbing companies throughout the United States. MIFAB has a representative base in every state, which reports directly to its four regional managers representing the Northeast, Southeast, the Central United States and the West Coast.
"We compete with the giants daily, and they are all good companies," Hornsby says. "Our advantage is that our decisions do not take months to make. If we see something, we start that day. For example, we had a restaurant group tell us about their problem of current steel and concrete grease interceptors falling apart after about 7 to 10 years. We went from design to having the HDPE gravity grease interceptor in inventory in a little over a year."
With an eye on expansion, founder Michael Whiteside and Hornsby swiftly changed the company's direction. Knowing that they had a series of products, such as grease interceptors, that many people were not aware existed, they came up with the "Fab 5." This consists of five specifiable products that need engineer and architect specification approval.
They put together a team to work on developing lunch-and-learns to educate the engineering community. This regional team of Brennan Doherty, Ryan Moore, Jay Stenkylft and Dan Hunt selected a group of specification reps known as Spec Team 6.
"We developed this group to add value to our building and restaurant partners," Hornsby says. "And to set specifications at the engineer level to give our partners a better product. They are the most well-trained in the industry, and their goal is to support our partners with information and opportunities to take care of problems from old technologies and create solutions by showing new products."
Whiteside started MIFAB selling products out of the trunk of his car while dealing blackjack and working at Canadian Tire at night to earn the money for approvals to sell in the U.S. market. Hornsby says MIFAB is now poised to expand from a 60,000-square-foot facility to 100,000 square feet. "It's exciting to watch," he says. "It's an American dream to watch a company go from zero dollars to well over $30 million."
For more information, visit www.mifab.com.
abkw-text: