Brooklyn, N.Y. — Global design company West Elm, a member of Williams-Sonoma, Inc., the world's largest digital-first, design-led and sustainable home retailer, has launched its own virtual world, West Elm Home Design, on Roblox, a global platform bringing 52 million daily users together through shared experiences. The first major specialty home retailer to premiere on Roblox, West Elm's debut into the metaverse offers a best-in-class virtual experience with high-fidelity design and unprecedented photorealism that will appeal to new and existing West Elm fans and design enthusiasts.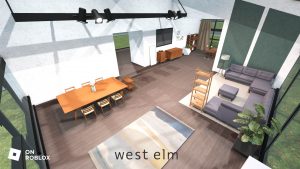 The West Elm Home Design experience is comprised of the West Elm Hub and the West Elm Neighborhood. The West Elm Hub features a furniture store, coffee shop and merchandise boutique. Users can customize their homes with over 150 products, replicated to be nearly identical to the physical goods. In the West Elm Neighborhood, users can acquire design-forward homes and appoint them with West Elm furniture, lighting, garden and decorative accessories. Users can also collect and wear West Elm branded avatar accessories like T-shirts, hats, bags, and more.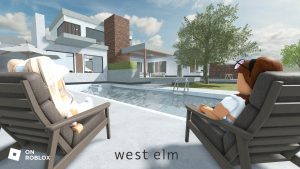 "We're excited to expand our company into the metaverse and connect West Elm with the millions of daily Roblox users around the world," says Laura Alber, president and CEO of Williams-Sonoma, Inc. "The launch of West Elm Home Design makes our company the first specialty home retailer on the powerful Roblox platform, and we look forward to welcoming users to the West Elm Neighborhood."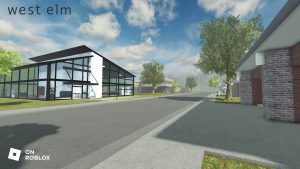 Much like reality, West Elm Home Design offers Roblox users the tools and pieces to express their personal style by creating and decorating their environments for virtual living and socializing. To experience West Elm Home Design, visit www.roblox.com/westelmhomedesign.
Born in Brooklyn in 2002, West Elm creates original, modern and affordable home decor, and curates a global selection of local, ethically sourced and Fair Trade Certified™ products available online and in 100+ stores worldwide. West Elm is part of Williams-Sonoma, Inc.
SOURCE: West Elm